Deputy CM O Panneerselvam Visit Rain-Affected Nilgiris to speed up relief work
Vijayan Sankar (Author)
Published Date :

Aug 13, 2019 17:11 IST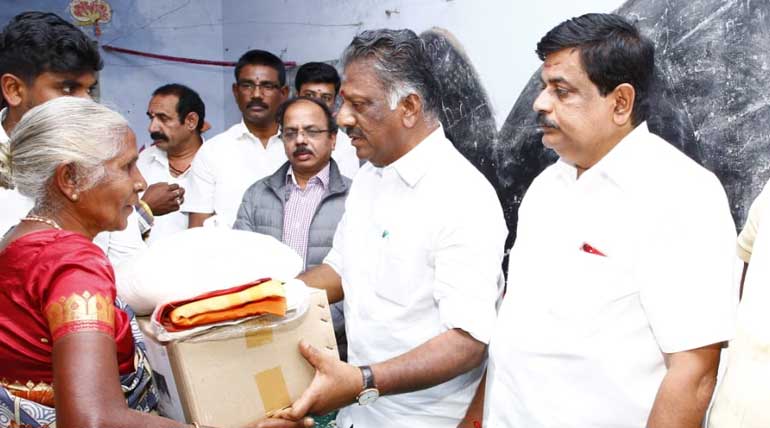 OPS along with son Raveendra Kumar MP visit rain-affected Nilgiris to speed up relief work: Today, the 13th August, O Panneer Selvam, the deputy chief minister of Tamil Nadu, visited Nilgiris to fasten the relief work. Nilgiris is the worst affected district of Tamil Nadu in the last few days. The southwest monsoon which has taken more than 100 lives in Kerala and Karnataka have not left Tamil Nadu also. The worst part hit is the Nilgiris district. OPS conducted meetings with top administrative officials, including the collector of Nilgiris, Innocent Divya to speed up the relief work. He was accompanied by his son Raveendranath MP of the Theni constituency.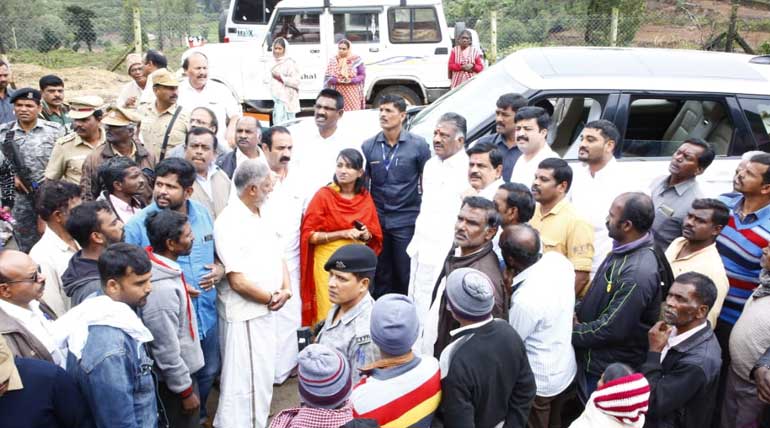 The father-son duo of OPS-Raveendranath in Nilgiris:
O Panneer Selvam took to twitter today about his visit to Nilgiris to console heavy rain affected people there. He also visited the affected places in person and conducted official meetings for immediate help to the needy people in Nilgiris. He was accompanied by minister Udumalai Radhakrishnan and also Raveendranath MP. The father-son duo visited many places of Nilgiris before sitting with the officials to chalk out further plans to help the rain-affected Nilgiris people.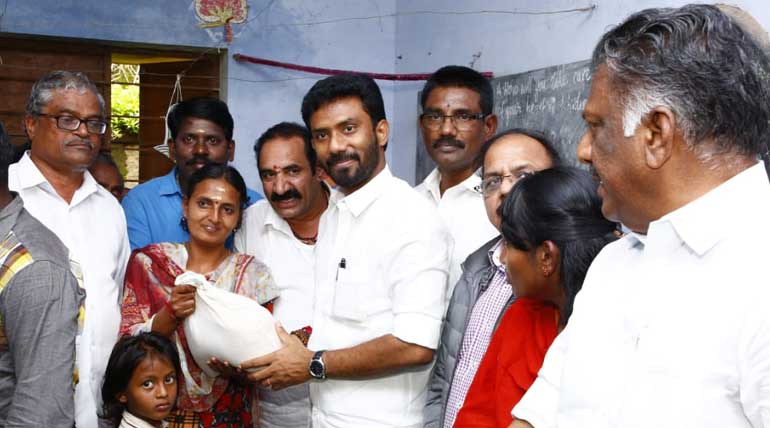 OPS meets the press in Nilgiris:
After the official meeting and visiting the affected places, the deputy chief minister OPS met the press people. He said that all measures which are immediately needed and those for the long term are all discussed in detail to be provided to the Nilgiris rain-affected people. He also accused DMK leader MK Stalin of continuous false propaganda. He also assured that the people would come to know all this false propaganda of Stalin soon.
The visit of deputy chief minister O Pannerselvam will help lift the spirit of the rain-affected Nilgiris people. Maybe it is due to the false propaganda of Stalin or not, the steps taken by OPS will sure help the people of Nilgiris.