Draupadi Murmu becomes 15th president of india
Sophia Loren (Author)
Published Date :

Jul 25, 2022 15:45 IST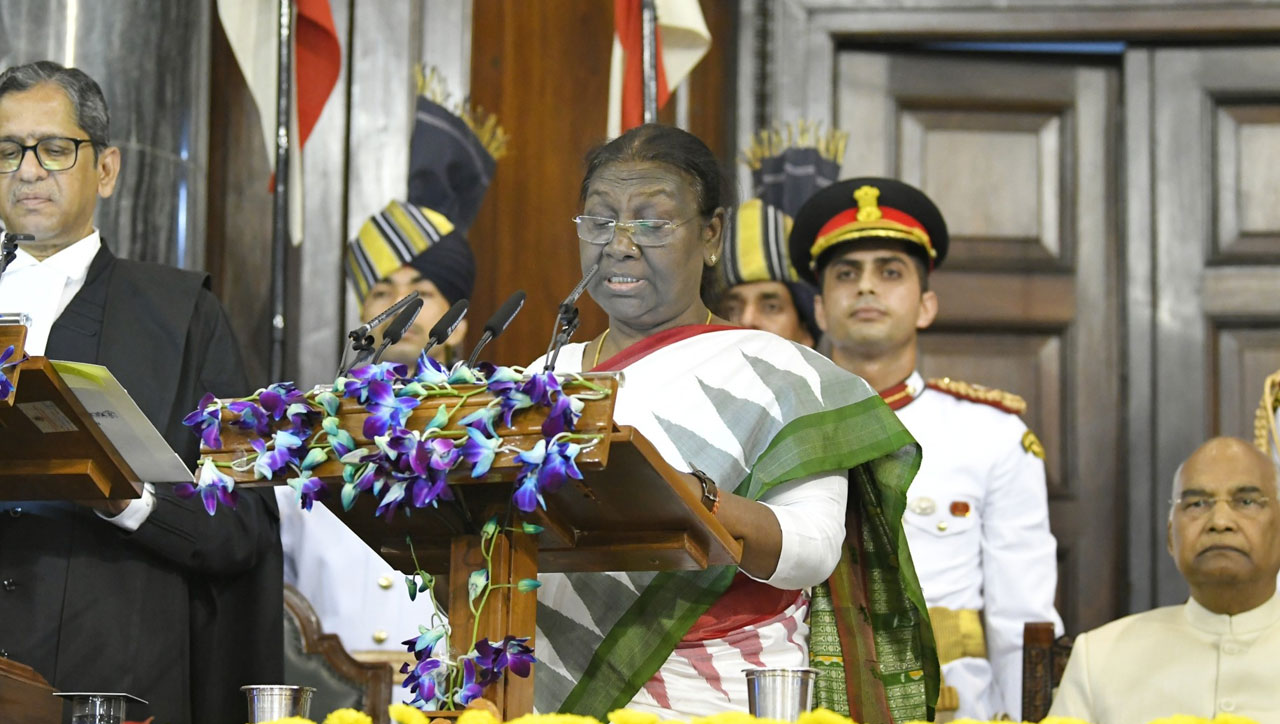 Draupadi Murmu (64) was sworn in today (July 25) as the country's first-ever hill-dwelling President. Chief Justice NV Ramana administered the oath in a ceremony at the Center Hall, Parliament.
Before leaving for the inauguration, she paid floral tributes at Delhi Rajgat Gandhi Memorial and was escorted to the compound surrounded by the tri-army commanders and soldiers.
President Ram Nath Kovind's tenure ends today. Subsequently, in the recent elections, Draupadi Murmu, who was nominated as a candidate by the ruling BJP-led National Democratic Alliance at the centre, won a landslide victory.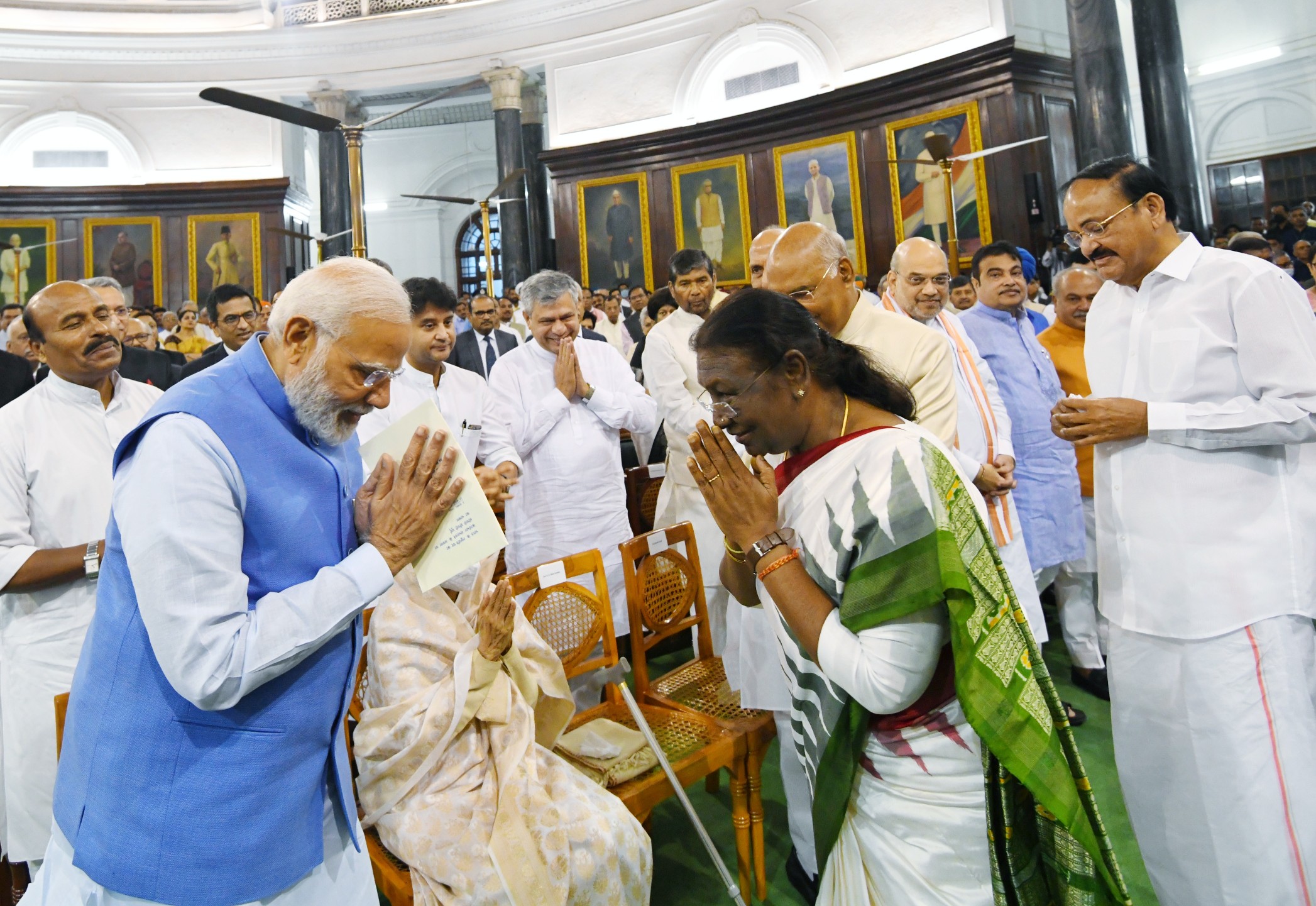 Born in a hill village in Odisha won with a total of 6.76 lakh votes, i.e. 64 per cent. Following this, she was sworn in today as the 15th President of India.
In a ceremony to be held at Parliament Center Hall at 10:15 am, Supreme Court Chief Justice N.V. Ramana administered the oath of office to her. This will be followed by a 21-gun salute, after which she will address Parliament.
Draupadi Murmu, who was going to the President's House, was welcomed by present and relieving President Ram Nath Kovind gave a formal welcome.
Vice President Venkaiah Naidu, Prime Minister Narendra Modi, Lok Sabha Speaker Om Birla, Union Ministers, Governors, State Chief Ministers, Foreign Ministers, MPs and others participated in the program at the Parliament.