E-Cigarettes Ban will soon be Implemented in India - Modi First 100 days Agenda
Naveen kumar (Author)
Published Date :

Jul 03, 2019 10:50 IST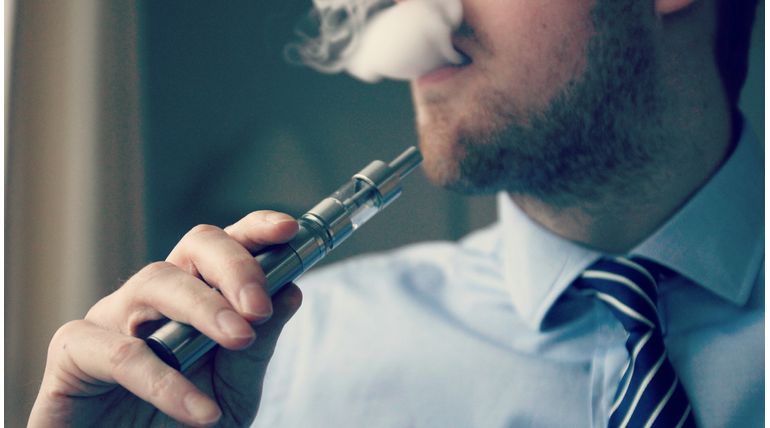 E-Cigarettes Ban: Modi Government's first 100 Days Agenda includes the complete ban of E-Cigarettes in India both offline and online. After a lot of research, the health ministry has decided to put a ban on ENDS (electronic nicotine delivery systems). An official notice will soon be released after issuing the ban on the E-Cigarettes in India. According to reports, 460 e-cigarette brands are sold in India providing 7700 flavours.
Electronic cigarettes were produced and sold around the world as an alternative to normal cigarettes for the past few years. It was reported that these cigarettes can be purchased at malls and online platforms. However, there have been many complaints from all sides that the nicotine material is very high in this cigarette that causes severe harm to human than any other cigars.
These cigarettes are mostly purchased online and are done through door delivery after booking online. The cigarette smoke contains intoxicating aromas and soaks into the peak. Since no drug is detected in the research on E-Cigarettes, it is sold without restrictions and is rapidly spread among young people. The e-cigarette has been sold in India by foreign companies. There are 21 agencies in Chennai distributing the products widely.
E-cigarettes cannot be usually brought in the nearby stores and are sold only in multipurpose malls and imported stores. One cigarette may cost up to Rs 5000 based on its brand and quality. In many countries, including Singapore and Malaysia, these cigarettes have been banned, as it is reported more harmful than other cigarettes. It is to be noted that the World Health Organization has recommended banning these e-cigarettes in India.