Earthquake hits Afghanistan with its tremors felt in many parts of North India
Vignesh Subbaian (Author)
Published Date :

Dec 20, 2019 18:33 IST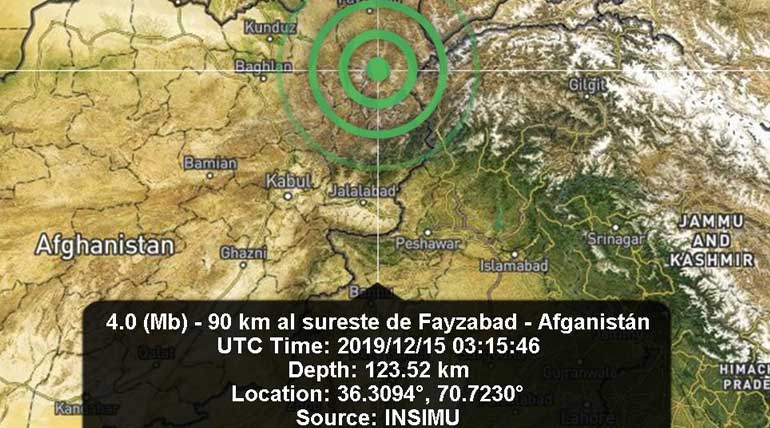 Earthquake hits Afghanistan with its tremors felt in many parts of North India: Precisely at 5:09 PM now on 20 December, an earthquake hit Kabul, the capital of Afghanistan. Its tremors were felt for a minute in parts of Delhi - NCR, UP, Chandigarh, Srinagar, and many other parts of North India. The earthquake with 6.3 magnitudes had the epicenter at the Hind Kush areas of Afghanistan. No casualties reported so far due to the tremors in India.
For seconds in Delhi and many other parts of North India, the lights were shaking due to the earthquake tremors. The ceiling fans and chandeliers started swinging fast to scare the residents. It lasted for a minute at around 5 PM today. People rushed out of their houses and buildings to open space to be safe. Twitter and other social media are now flooded with the videos of lights shaking, chandeliers swinging, and others.
Hind Kush mountains around 246 km north by northeast of Kabul is the epicenter of the earthquake as per the reports of IMD. It also found the depth of the quake to be around 190 km. They initially calculated the tremors in India to be of the magnitude of around 7.1 but later revised it to 6.3 on the Ritcher scale.
The previous earthquake that shook Afghanistan, India, and Pakistan, measuring a magnitude of 7.7, killed 399 people and injuring 2536 was in 2015. But in the same year the worst earthquake to the magnitude of 7.8 on the Ritcher scale affected Nepal and India in the same year 2015. It killed 8964 people, injured 21,952, and caused damage worth of 10 billion dollars.
Luckily today's tremors in North India, including Delhi is only of the magnitude of 6.3, and no casualties reported so far.