Enjoy Independence Remembering the Great Selfless Souls Who Sacrificed Their Lives for it
Vijayan Sankar (Author)
Published Date :

Aug 15, 2019 05:30 IST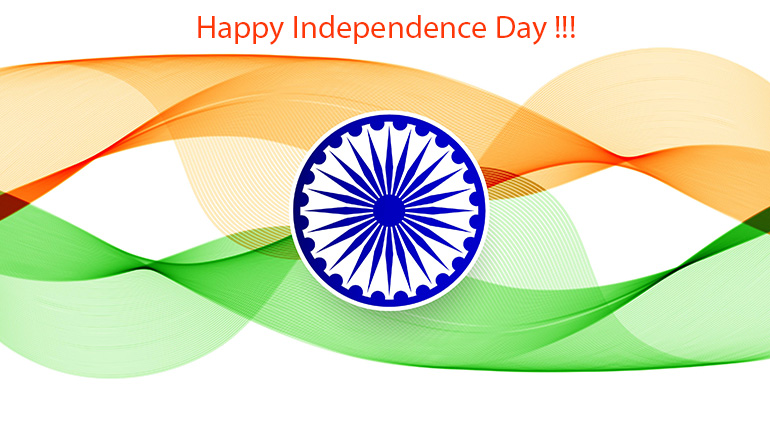 Enjoy independence remembering the great selfless souls who sacrificed their lives for it: If you are enjoying a big boss show or any other channel on your TV or on your smartphone right now, it is due to Independence day. The same day 72 years ago, you or your father got the independence you are enjoying happily without fear today. It was got from blood and selfless sacrifices of thousands of lives. Those sacred souls have to be remembered at least for a minute today to thank them for all that you have or not have.
What all you have:
You have the freedom of speech
You have freedom to go anywhere you want
You have the right to live and make others live
You have the right to marry anyone and have your family anywhere
You study what you want and with dedication get the job you want
You can earn legally any money and spend it as per your wish
You have the right to oppose anyone legally
You can live the way you want legally
What you don't have:
You don't have the fear
You don't have to ask permission for your birthrights
You don't have to beg anyone for your living
You don't have to be uneducated
You don't need to live the way you don't want to
India was in split into different parts ruled by different kings for centuries. It was the Islamic invasion 700 years ago and was ruled by the Muslim kings for more than four centuries. Then it was the European invasion from all sides. The Portuguese, the French, and finally, the British were our rulers for more than two centuries.
Then it was our patriotic warriors Chinnaswami Subramanya Bharathiyar, Veera Mangai Velunachiyar, Vanchinathan, Veerapandiya Kattabomman, V.O. Chidambaram Pillai, Dheeran Chinnamalai, Maruthu Pandiyar, Puli Thevar and finally non-violence Mahatma and great leaders who freed us from all and gave our India to us. A lot of leaders like Sardar Vallabhai Patel, Kamarajar, Rajaji and others joined the various rulers of many parts into one nation, India. A constitution was formed for a social, secular, democratic, and republic India. We progressed from nothing to becoming superpower within these 72 years, even though we were the second-largest populated country in the world.
There was every chance for us to have become countries like Somalia and others without proper governance. But it was our great leaders who with many five year plans, IITs, IIMs, medical colleges, engineering colleges, research institutes, space stations and many more have made us where we are now. Today we should never forget our leaders and their broad vision to make India great.
Happy Independence Day !!!