Former Home and Finance Minister Chidambaram locked in room no.7 of Tihar jail
Vijayan Sankar (Author)
Published Date :

Sep 06, 2019 11:56 IST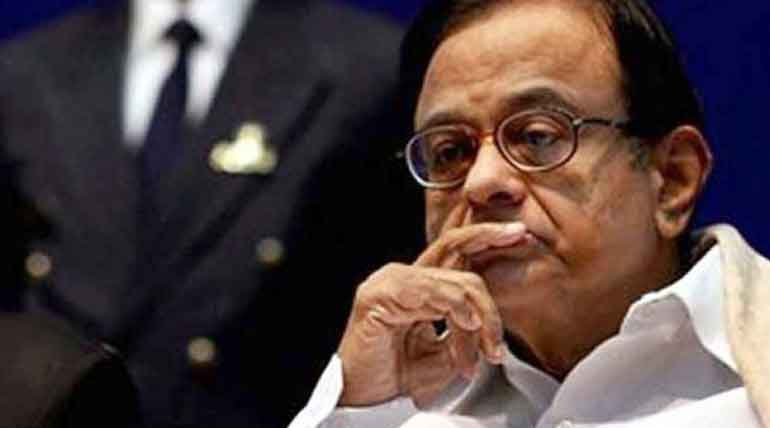 P.Chidambaram, former Home & Finance Minister locked in room no.7 of Tihar jail: Yesterday, 5th August P.Chidambaram, former home and finance minister was put in room no. 7 of Tihar jail. The CBI court ordered the 14-day judicial custody for Chidambaram until 19th August, after the Supreme Court rejecting his anticipatory bail petitions. Now he is locked in room no.7 of Tihar jail, where his son Karti MP was locked for 23 days last year.
What is the INX media case for which Chidambaram is in Tihar now? The case before the court is that as the finance minister in 2007, he favoured INX media to start operations in India. He is accused of helping Peter Mukerjea and Indrani Bora to get a license, under his son Karti's influence. Karti is said to have received Rs. 305 crore for doing this favour to INX media. Yesterday after the supreme court rejected the appeal of P. Chidambaram against the Delhi High Court bail cancellation order, and the CBI court remanded him to judicial custody.
Karti Chidambaram says the case will not see the light of the day: Karti son of P.Chidambaram after his father sent to Tihar jail, said that the INX media case would not see the light of the day. It is only a political vendetta against them. He said that he or his father have never seen Indrani or Peter Mukerjea. But he joked that he is only having Aircel network number and no other connections with Aircel whatsoever.
P. Chidambaram has an impeccable political and personal record: P. Chidambaram was the finance minister for more than one time and also the home minister of India. He is aged 74 now and has worked with many prime ministers from Indira Gandhi to Manmohan Singh. He has an impeccable record of public life for the past five decades. The INX case is of meeting Peter and Mukerjea in 2007 and doing a favour on his son's request. Indrani and Peter have been arrested for allegedly killing Indrani's daughter Sheena Bora in 2012. They were arrested in 2015 and yet to get a bail. Only on their accusation of getting favour from Chidambaram, he is arrested.
The doctor who conducted post mortem on Sheena Bora's dead body, has said last month in trial court that he is still to ascertain the cause of death. The CBI court judge last week said that the INX case is prolonging without proper evidence and procedures.
P.Chidambaram could get bail for being in Tihar and may be out before his 74th birthday on 16th September. If not, he will be in jail till 19th September. Yesterday when he was asked by reports what he wants to say,
said that he is only worried for the country with GDP going down below 5 % which is a six-year low.