Gold Price Today Rs 496 Per Sovereign: Gold hits unprecedented levels the surge to continue
Anusha Sathish (Author)
Published Date :

Aug 02, 2019 13:03 IST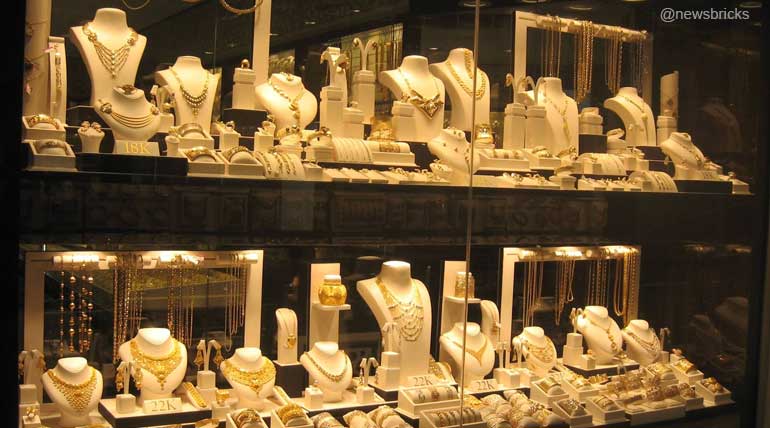 Gold Vs Aadi month
For a decade long, gold scales high, though it marked a reverse at times but at insignificant levels. The trend was just continuing, and today a new history has been created by the yellow metal. It has soared high to an unprecedented level marking an increase of Rs 496 per sovereign. In Tamil Nadu, this is an important month (Aadi) for making a purchase. Usually, in Aadi month traders give discounts for all items. Of course, gold cannot get into the zone of discounts with mega offers, but the metal trader does intend to sacrifice something from his profit. To an extent, traders profit will be distributed as discounts to the customers to invite footfall.
Also, this month is considered as auspicious viz go for any buy, and it will get multiplied and accumulation of wealth is underlined (maybe a custom or superstition up to the readers to tag).
Deposits are viewed as alarming
Jayanthilal Jalani, Head, Gold Merchant Association, opined, "Americans have started looking investments or deposits uncertain. The day before yesterday, the federal government announced the decrease in interest of deposits by 0.25%. Which created an atmosphere of uncertainty & investors have zoomed in to gold purchase. The demand has got peaked suddenly, and the prices have gone up to a "never-before-level".
Trade war impact and repercussions
Another reason he highlighted that the import duty of Chinese goods has been increased owing to a trade war between China & USA in the recent past. The world economy is losing its shape, and a lot is more is expected. Brexit may open a can of worms. Overall the global economy is encountering the phase of pre-crisis. Jalani also hinted, "The price may not come down and will continue to reach new milestones. Even at this price, investment in gold is a wise idea." The yellow metal is expected to cross the threshold of Rs 30000 per sovereign by 2020.