Good Fellows: Ratan Tata New Startup, A Bridge Between Young And Old
Sophia Loren (Author)
Published Date :

Aug 18, 2022 15:14 IST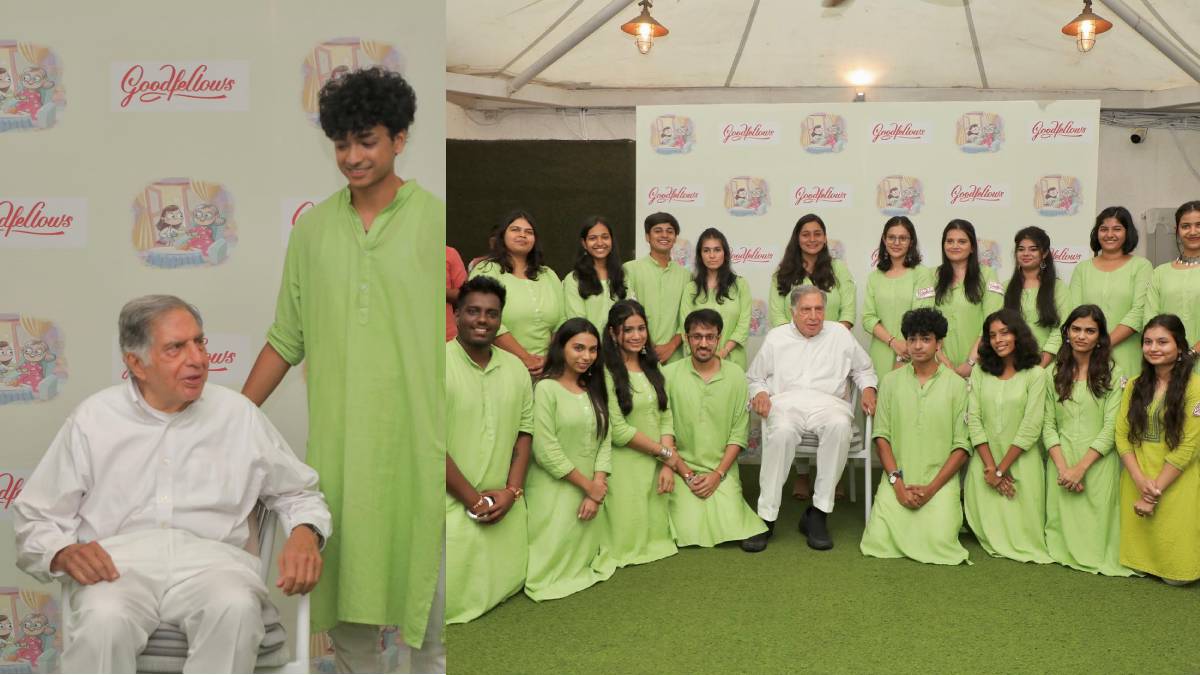 Ratan Tata has made a new investment in 'Good Fellows' and the startup launched by his 30-year-old assistant Shantanu Naidu.
Shantanu Naidu, 28, holds an MBA from Cornell University, New York, USA. All four generations of Shandanu's father and grandfather have worked in the Tata Group. Following this, Shantanu, in the fifth generation of the Tata group, is currently working as Ratan Tata's assistant.
Shantanu, a young man who always travels with Ratan Tata, started a company called 'Motopaws' in Pune in 2015 to protect stray dogs from vehicular accidents. Now he has started a company called 'Good Fellows' to help the elderly.
Good fellows had started with a good motive to give a shoulder to the elderly. Many older people live alone in their final years, separated from their families. Many older adults who live like this suffer psychologically with no one to talk to. So this company 'Good Fellows' hires well-educated youths to care for the elderly to alleviate their loneliness.
The youth appointed in this way is called 'Good Fellows'. These young people comfort the elderly by watching movies, chatting, going for walks and helping them with their daily life. They call the older people 'Seniors.'
Senior citizens who want to participate in this 'Good Fellows' organization will have to pay a monthly fee. It is said that the monthly fee is less and affordable. It is to note that there is no first-month fee. It is because the new joiner must know how it works and if it is helpful to them and then continue with this.
The initiative is said to be a bridge between the two generations, the young and the old. In this case, Ratan Tata, who welcomes any creative new initiatives, has invested in this company 'Good Fellows', which connects the young and the old.
Commenting on this, Ratan Tata said, "You do not know what it is like to be lonely until you spend time alone wishing for companionship. 'Good Fellows' is a bridge between two generations. I feel it is very important now. It will help solve an important social problem in India. I hope this investment will help the young team in Good Fellows grow." He said
Senior citizens can avail of the services by signing up on thegoodfellows. in or they can give a missed call at 8779524307.