Google CEO Sundar Pichai Predicts ICC Cricket World Cup 2019 Finalists as India vs?
Thangaraja Palaniappan (Author)
Published Date :

Jun 13, 2019 17:39 IST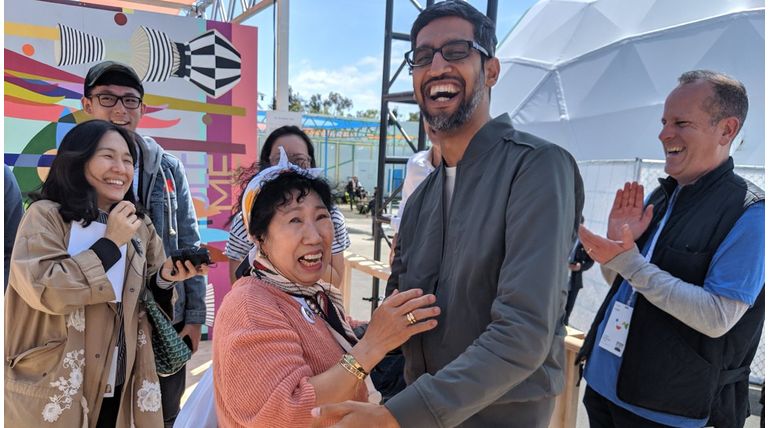 Google CEO Sundar Pichai has spoken out about his cricketing passion, about the ongoing cricket World cup and the team his rooting for to win the trophy. He also predicted the teams which will reach the finals of the tournament in his recent interaction during the India Ideas Summit of USIBC where he was awarded the Global Leadership Award. the man who received the award gave a speech to the Washington audience present out there.
"It (ICC Cricket World Cup final match) should be England and India. But, you know, Australia and New Zealand, these are all very, very good teams" said the CEO during is speech. The Indian-American who is the CEO of Google is known for his worldwide popularity. During the interaction, he answered to the question about the ongoing world cup by USIBC president Nisha Desai Biswal.
Cricket or Baseball
He added "When I first came here, I tried to kind of adapt to baseball. I have to say it was a bit challenging. In my first game, I was proud because I hit the ball on the back. It's a really good shot in cricket. I was like, well look, what I did. But people didn't appreciate it. In cricket when you run, you always take your bat with you. So I also ran between base with my bat as well. So eventually, I realised baseball was a bit difficult. I can adjust on many things, but I'm going to stick to cricket,"
He also said that "There is a cricket World Cup going on. It's a wonderful tournament... rooting for India to do well. But there's a lot at stake here". Sundar Pichai recently published a letter to his employees supporting the LGBTQ community labourers and stood against the harassment being made for them.