Gujarat Riot 2002: Who Is Bilkis Bano? What Happened In Case? Justice
Sophia Loren (Author)
Published Date :

Aug 17, 2022 11:37 IST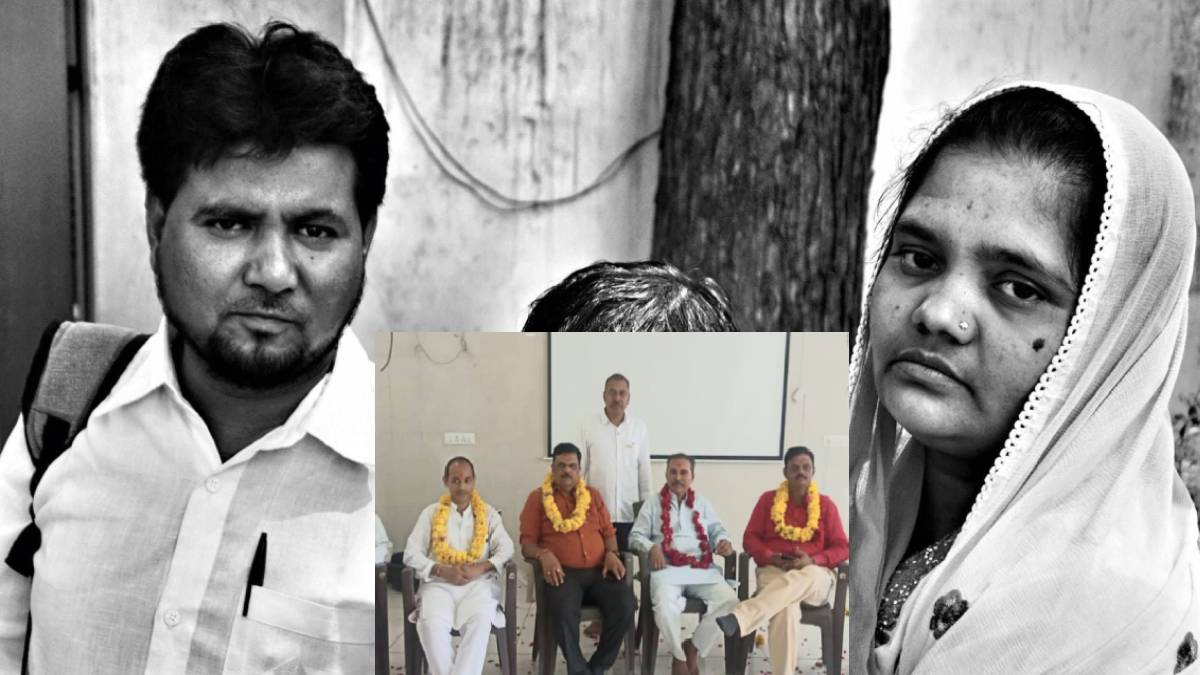 Eleven convicts who were convicted of Bilkis Bano gang rape during the Gujarat riots were released on August 15. This has broken out as a debate on social media and in public, seeking justice for Bilkis Bhanu. Can she continue her life without threats and fear of death? It is a big question for all the common people. Who is Bilkis Banu?
On March 3 2002, an unforgettable riot broke out in Gujarat. This day created a history and a bitter memory for India. It was a three-day period of inter-communal violence in the western Indian state of Gujarat. Official statistics show that 1,044 people died in the riots, 223 went missing, and 2,500 were injured. 254 Hindus and 790 Muslims were among the dead.
Bilkis Bano family supplies milk in their village. On February 28, 2002, Bilkis Bano fled from her village, Radhikpur, in Dahod district after violence erupted in the state. Along with her 15 other family members, Bilkis was accompanied by her daughter Saleha, who was three and a half years old.
The family arrived at Chapparwad village on March 3, 2002. The charge sheet claims they were attacked by 20 to 30 individuals carrying sickles, swords, and sticks. The 11 accused men were one of the assailants.
Bilkis, her mother, and three additional women were viciously attacked and raped in front of Bilkis Bano. Also, 14 people, including Bilkis Banu's 3-year-old daughter, were killed. During the riots, 20 years old Bilkis Bano, who was five months pregnant, was also gang raped. Bilgis Bano identified all the 14 accused because their face was familiar, and all were her neighbours.
Later, considering the seriousness of the case, the case went to CBI for investigation. And the case in Gujarat court was transferred to Maharashtra court. The court that heard the case sentenced all 14 people to life imprisonment. Also, in this case, Bilki's Banu was awarded Rs.50 lakh compensation.
However, threats to Bilkis Banu's life continued. As a result, the state government provided her protection. She has also said that she has shifted her house more than 30 times within a few years of the case due to fear.
In this situation, three of the 14 criminals have died in prison. Subsequently, all 11 were serving 14 years of life imprisonment. Subsequently, all 11 persons applied for release.
After considering this, the jail administration suggested to the state government that the prisoners could be released based on their good behaviour. Accepting the recommendation of the state government, all 11 convicts were released.
Bilkis Bano has received many threats after filing a complaint, and many even advised her to drop the case to lead a good life with her current family. The 11 convicts who gang-raped Biki's Banu repeatedly and murdered their entire family are now released through the remission policy.
Will Bilkis Bano be able to live her life without fear of the Cour;'s judgement? Will proper security be provided to her by the government? Will she be able to lead a good happy life? Did she get justice in this case? Are the key questions circling in the minds of common people. Hashtag Justice for Bilkis Bano is trending on Twitter.