Happy Vinayaka Chaturthi and History You Must Know About it
Vijayan Sankar (Author)
Published Date :

Sep 02, 2019 09:33 IST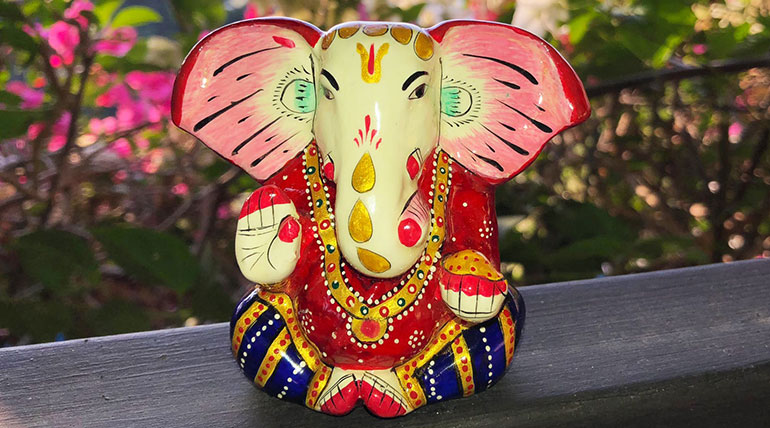 Happy Vinayaka Chaturthi and start new today for a happy and prosperous life.
We, at Newsbricks, wish all our readers and all Indians, a happy Vinayaka Chaturthi. Celebrating the birthday of the God of new beginnings shall bring everyone a new beginning for a wonderful and happy life. Today, across India and in all places where Indian Diasporas live, Vinayaka Chaturthi will be celebrated with zeal and zest for the whole day. Let the intelligent and Wisdom God Ganesha, who is also the remover of obstacles, remove all your barriers towards a prosperous and happy life.
During the day in most of the homes in India, lord Vinayaka's clay idol will be worshipped. And in most of the streets, there will be big Ganesha idols of different size and colours. They will all after worship of 10 days, will be immersed in the nearby river or sea on Ganesha Visarjan on September 12. The celebrations are at its best in Maharashtra, where more than 14,000 police personnel have been added to the city police force to control the city during these ten days.
History of Vinayaka Chaturthi celebrations:
Though there is mention about Ganapathi as a seer of seers in Rig Veda, there is no confirmation that it is the same Ganesha of the medieval period. But during the 7th and 8th centuries, there is mention of Ganesha in many Puranas. Chatrapati Sivaji started the festivities of Ganesha Chathurthi in the mid 16th century. It is the reason for its grandeur celebrations across Maharashtra.
Then it was subdued during the British Raj, only to come back stronger due to freedom fighter Lokmanya Tilak. To oppose the restrictions imposed by the British Indians to not gather in public, started Vinayaka Chaturthi celebrations started from 1892. He also believed that Lord Ganesha is the God for both Brahmins and non Brahmins, will serve as a bridge to unite them against the British raj.
Madras High Court quashes Tamil Nadu Government's regulations on Vinayaka Chaturthi.
A division bench of the Madras High Court on August 23, 2017, had laid down elaborate guidelines to be followed during Vinayaka Chaturthi celebrations. The court had ordered that no Ganesha idols should be made of polluting materials like plaster of Paris or painted with prohibited polluting chemical colors. Also, to keep these idols in public place needs to get permission from the police, pollution control board, fire service, and local administration.
Last year the Government issued a GO on August 9 implementing the rules and regulation as per the High Court order to be followed during Vinayaka Chaturthi celebrations. But by an order dated August 29 2018, the High Court quashed the regulations for it not giving enough time to adhere before the Vinayaka Chaturthi celebrations.
Let us start new today on this wonderful birthday of God of new beginnings.