Health Minister Vijaya Baskar: Accident Trauma Center will be implemented in National Highways Tamil Nadu
Vijayan Sankar (Author)
Published Date :

Aug 05, 2019 14:08 IST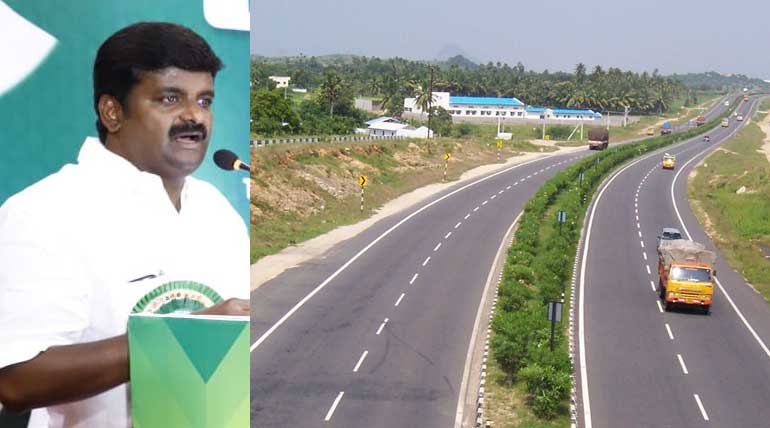 Accident Trauma Center in Sriperumbudur within one or two weeks – announces Health Minister:
Tamil Nadu Health Minister Vijay Bhaskar today announced, soon Accident Trauma Centers will be implemented in Tamil Nadu National Highways and the opening of Accident Trauma centre in Sriperumbudur within one or two weeks. Speaking to reporters in Poonamallee in Tiruvallur District he made this announcement. It is in line with the Central Government's recent amendment of the Motor Vehicle's Act 1989.
Golden hour saves accident victims:
In the recent amendment to the Motor Vehicle's Act of 1989, the minister of road & transport, Nitin Gadkari announced the importance of saving accident victims during the golden hour. It is the immediate time of the accident for the patient to be taken to the hospital. That time decides the life of the victim. Since in highways there are not much of hospitals, the accident victims have to be taken a long way to the nearby hospitals. The time duration between the accident and reaching the hospital is called the golden hour.
Vijay Bhaskar speaks about the importance of the golden hour:
Today in Poonamallee near Chennai, Tamil Nadu Health Minister urged the need of accident trauma centres near the national highways. When a reporter asked about it, he said many accident trauma centres would be opened in national highways like ECR and Poonamallee high road. The first of it is to be opened in Sri Perumbudur to give all first aid to save the victim during the golden hour. And he also confirmed more such accident trauma centres in all the national highways. The centres will be equipped 24 hours with qualified doctors, nurses, and necessary equipment.
How could such accident trauma centres help accident victims?
In most of the accidents, victim lives could have been saved if proper first aid and medical advice could have been given. It is a proven fact with many such accidents losing precious life was due to the failure of simple first aid to the victims. Hence to save the victims, even the person who is helping in the golden hour cannot be harassed by legal proceedings was confirmed by the Central Government. Now Tamil Nadu becomes the first state to open such accident trauma centres on national highways.
As per the Health Minster's words, if the accident trauma centre comes up in Sriperumbudur, it will be a boon to the accident victims. And it should come up in all major national highways at the most prominent accident zones across Tamil Nadu.