Hyderabad Police Busted Duplicate Hand Sanitizer Manufacturing Units
Vignesh Subbaian (Author)
Published Date :

Mar 18, 2020 11:50 IST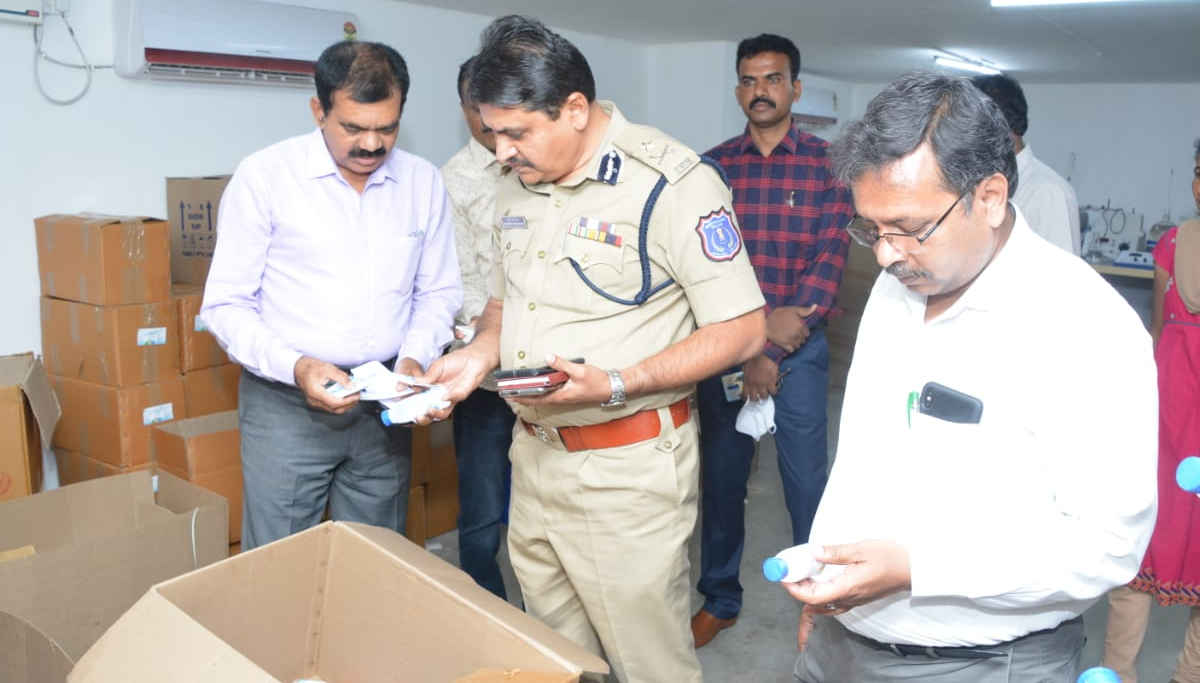 Coronavirus is bringing sorrow to people in many ways. With already three dead and the official infected persons nearing 150, there are additional worries now to it.
Hyderabad police have busted a duplicate hand sanitizer manufacturing unit in Cherlapally. As sanitizers and masks have become the saviors of this deadly virus, they have not only skyrocketed in prices. But they are also now being of inferior quality, and most shocking is that many duplicates are hitting the market. Apart from losing money to buy these duplicates, it may increase the chances of potential infection also.
Hyderabad's Rachakonda Commissonerate on a tip-off sent its SOT or special operations team to raid a hand sanitizer unit in Cherlapally in the Bhongir zone. The SOT comprised sleuths from the Kushaiguda and Abdullahpurmet police stations. They arrested six people of manufacturing duplicate sanitizers without any license. From the information gathered during the arrested accused, they also raided another unit in Pasumamula.
During the raids, the police found duplicate sanitizer bottles under the brand names of Semuns Cleansum and Kaustuba Co Clean 19. They were with false batch names and the fake manufacturer as Semuns Laboratories. From the investigation, it is found that they have so far sent to the market nearly one lakh sanitizer bottles worth Rs. 1.44 crores.
Similar to the Hyderabad duplicate sanitizer manufacturing, on March 15, Noida police raided a duplicate manufacturing unit of face masks and sanitizers. Original sanitizer, when rubbed on hands, will evaporate within seconds. But these kinds of duplicate sanitizer will stay as the liquid on the hands for more time as they do not have the essential ingredient to kill the virus. Hence to buy the right sanitizers by checking for their labels, batch codes, and others are critical to be safe from deadly coronavirus infection.