Chinese Telecom Company Huawei is Safe for India 5G Spectrum?
Thangaraja Palaniappan (Author)
Published Date :

Jun 04, 2019 18:07 IST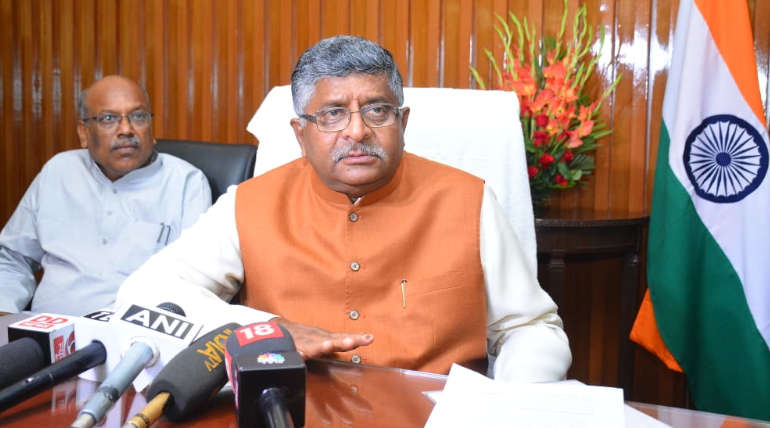 India Telecom Minister Ravi Shankar Prasad said that India will auction the 5G spectrum this year
But it has not been decided whether Chinese company Huawei will be allowed to participate in the test. Earlier, US Secretary of Defense has said that US will ask its partners to ban Chinese telecom company Huawei for its 5G technology. Telecom Regulatory Authority of India (TRAI) has decided auction of about 8,644 MHz of Telecom Frequency in which there is an estimated cost of 4.9 lakh crore for 5G service, but many telecom companies say they can not afford the price.
Ravi Shankar Prasad said that he expects that the Standing Committee of Parliament or the Finance Committee on telecom will provide a solution for fixing the price of 5G. Prasad said that our efforts will be to use 5G technology to be made available for the disadvantaged sections, social work, education and health and technology to the rural people. Their objective is to re-run Bharat Sanchar Nigam Limited (BSNL) and Mahanagar Telephone Nigam Limited (MTNL), but they believe that government companies will adopt a professional approach.
Pros and Cons of Huawei
Huawei is considered very close to the Chinese government. America has indicated that it can cut intelligence sharing with countries that choose Chinese telecom companies. Although India has not cleared its position on the ban on Huawei by its process for the 5G telecom network.
Recently, Google had canceled the Huawei's Android license. Last month, Donald Trump administration had placed Chinese Huawei and its affiliates on a blacklist, which effectively prohibit the telecommunications equipment company that was considered the leading leader in 5G technology by buying components from American firms without government approval. The Indian government will start testing 5G services within 100 days.
Jay Chen, Huawei India chief executive said "It is a positive time for the Indian telecom department to make the decision after almost six to eight months of close engagement, and are quite happy and positive about the decisions," on the sidelines of a telecom industry event.
Two Points of View
One point of view believing India can't have just 2 network equipment suppliers and there are some risks from European vendors as well. This section believes Chinese Telecom Huawei should be given an opportunity in the 5G spectrum trials which will also allow the country to scrutinize if any security vulnerabilities.
The other view though believes Chinese telecom vendors are serious security fear to India, given that those companies are - under Chinese Country Telecom law - duty bound to share information with their government. Jay Chen believes that Indian Government decision would not be influenced despite the United States pressure on this matter and added some technological developments and advancements in the 5G spectrum and massive Multiple input and multiple outputs are coming from the Chinese company.
The Huawei's participation in 5G trials, according to Chen, would benefit the Indian telecom industry.