India Coronavirus Status - World Worries of Corona Crisis - Social Distancing
Vignesh Subbaian (Author)
Published Date :

May 20, 2020 12:50 IST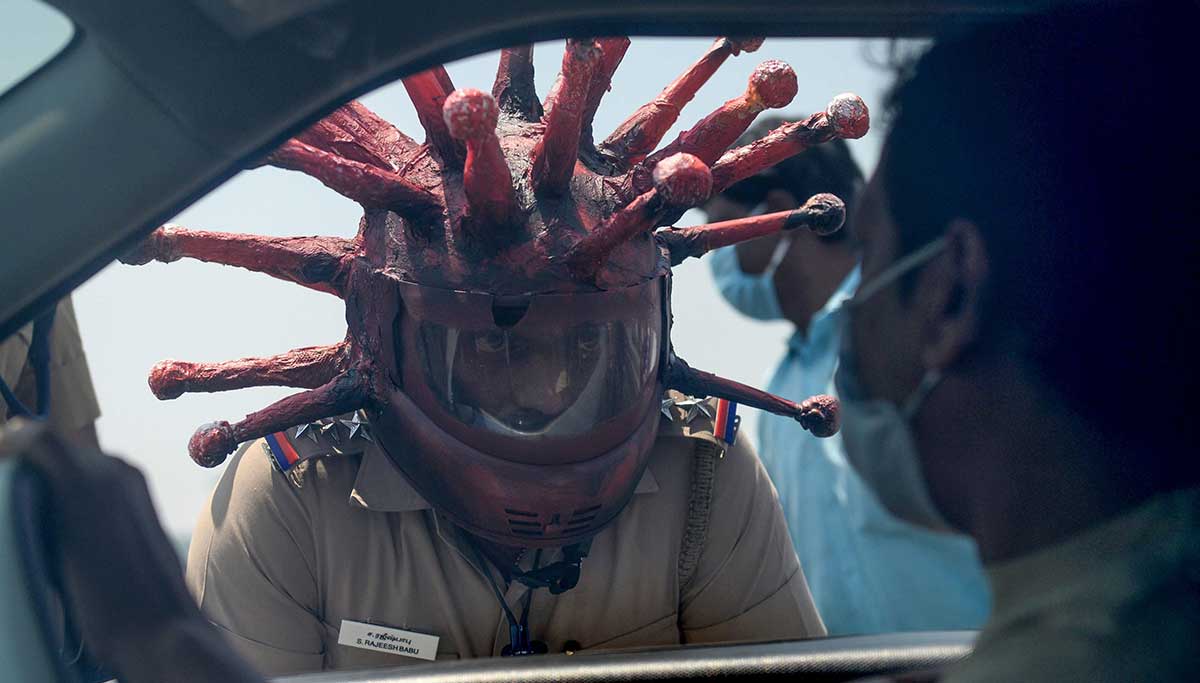 India coronavirus status
With every day of the lockdown, the number of coronavirus infected cases only keeps raising. In the last 24 hours or the 56th day of the lockdown, there were the highest 5,611 reported cases so far in India. It takes the total tally to 1, 06, 750, with 61,149 recovered and 3,303 dead. Buses now running in many parts of India and many relaxations n this lockdown 4.0, what is going to happen next is the big question.
World worries of corona crisis
India is only in the eleventh position in the world, which was strangled by the coronavirus crisis in more than 188 counties. The total global infected cases are fast reaching the five million mark with currently at 48,93,195 and the death toll at 3,22,861. The developed countries like the US, UK, Italy, Spain, France, and German are the ones that were severely hit by the coronavirus. From where the coronavirus has started, China is now behind India in the number of infected cases. It has now returned to normalcy with some time to time spikes in some areas.
City wise corona crisis
If New York City is to the world to be severely affected by a coronavirus, it is Mumbai in India, Chennai in Tamil Nadu, and Ahmedabad in Gujarat. Out of the US, 1.5 million cases, or nearly one-third of the world infected cases, New York state alone contributes to almost 357,757. It is more nearly 25 % of the US affected cases with the other 49 other states contribute the remaining cases. Of this 357,757 in NY state, New York City alone contributes 198,710 or more than 60 % of the New York state coronavirus infected cases.
Out of the 37,000 + cases in Maharashtra, which is at number one in India, Mumbai alone contributes more than 23,000 + cases. In Tamil Nadu out of the total of 12,448 cases, which makes it the second in India, the number of cases in Chennai nearly 8,000 infected cases.
Out of the 12,140 cases in Gujarat, which is in the third position, more than 9,000 are from its capital city Ahmedabad. More than 13 lakh people live in its containment zones in Ahmedabad.
Follow social distancing and other norms to earn a living without losing life
All the above facts about the four major cities show one thing crystal clear. It is social distancing and following the standard procedures which are less in these cities that are the worst affected. Hence to be safe from coronavirus and to earn a livelihood without losing life, it is better to follow social distancing and standard procedures like wearing the mask, washing the hands well, and others.
On receiving information that Guest Worker at hospital needs help,We sent our senior officers to meet Guest Worker and Provided all the necessary assistance and assured that we will take care. #CoronaWarriorsIndia #TNAgainstCorona @CMOTamilNadu @SPVelumanicbe @IPS_Association pic.twitter.com/2G2qyEBvAi

— Coimbatore City Police (@policecbecity) May 20, 2020