Food and Water Ran out: Indian Fishermen Stranded in Iran are Alive By Drinking Sea Water
Sivaranjani Soundararaj (Author)
Published Date :

Mar 18, 2020 12:48 IST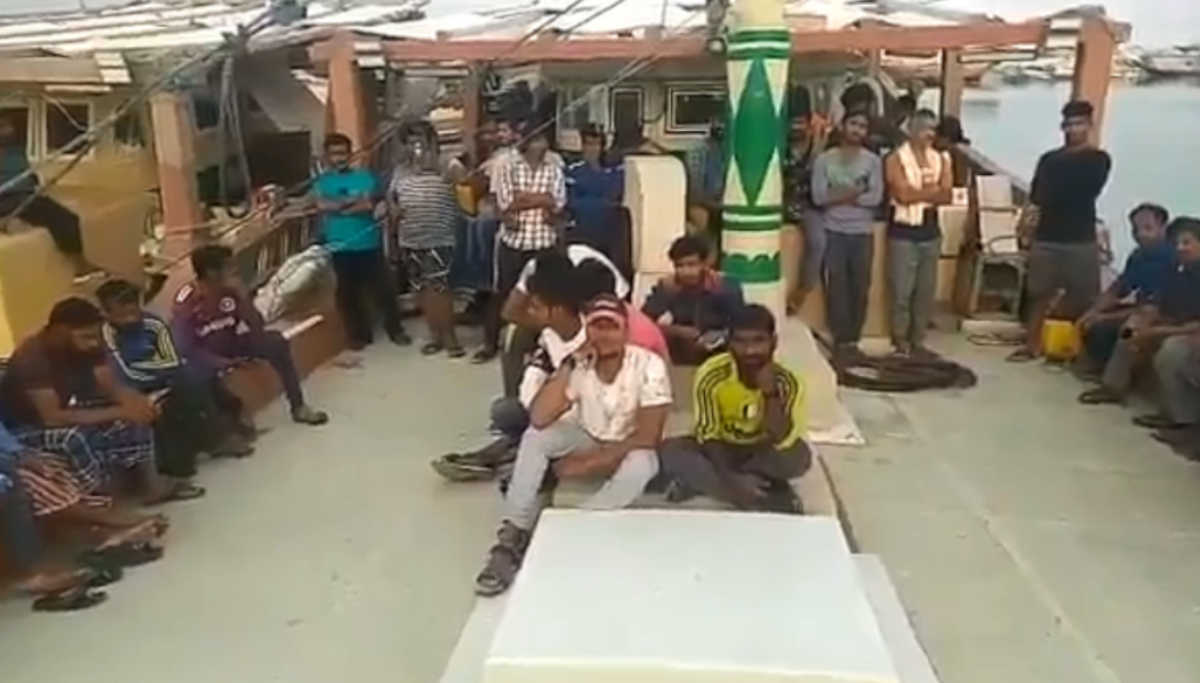 The tragedy of living in a boat constantly continues among Tamil Fishermen in Iran:
In Iran, 721 fishermen from Kanyakumari district are engaged in fishing in terms of the contract for survival. They are currently planning to return home due to the spread of the coronavirus. But there is no way out. They said they had no food and no supplies. Their families in the Kanyakumari district have appealed to the Kanniyakumari District Collector to urge the immediate recovery of the fishermen.
Fishermen have demanded that they are in need to be rescued due to fears of increased corona impact on Kish Island. In that case, the embassy officials claim that Coronavirus is said to have started spreading aggressively on Kish Island. Fishermen are fearful that Corona will attack them in such an environment. Their condition is pathetic.
On the one hand, coronavirus fears the workers; on the other hand, they are inadequate out of food along with the cruelty of drinking seawater by boiling it. The fishermen have been allegedly forced to return to the ocean by the Iran Police officials brutally, says stranded people in Iran via Whatsapp videos and calls.
Iran has been badly affected by the coronavirus. School and college business premises are closed. Fishermen have been living in the boat for 28 days with fear of getting CoVid if they leave. Their families, therefore, said that action should be taken to recover the fishermen quickly.
The foreign ministry, which has been aggressive in rescuing Indians trapped in various countries, including China, should not be negligent in rescuing fishermen stranded in Iran. If the State Department considers the airport at Kish Island, the Indian fishermen can rescue the Indian fishermen in a matter of days. But why haven't the Indian fishermen been rescued for three weeks? It is not known, questions PMK leader Dr. Ramadass.
He also added, "What is the fate of 450 Tamil fishermen stranded in Iran? Their families are worried. Therefore, I urge the State Department to take steps to bring back the homeland of 783 Indian fishermen, including 450 Tamil Nadu fishermen, in the next few days".