Rs. 102 Lakh Crore Infrastructure Projects Unveiled by the Finance Minister of India
Anusha Sathish (Author)
Published Date :

Jan 03, 2020 18:10 IST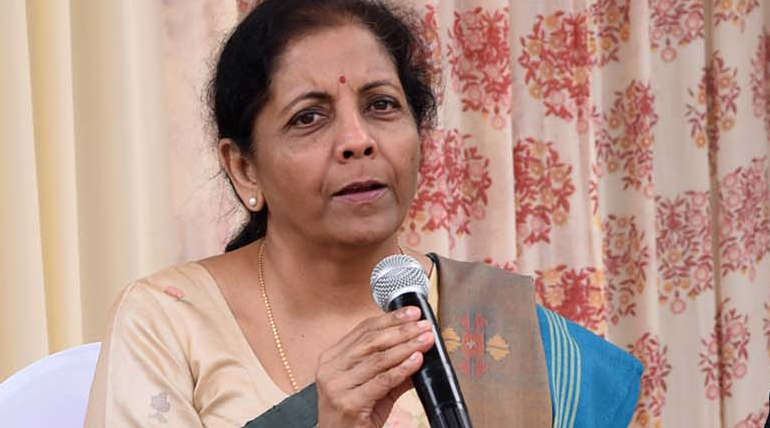 102 lakh crore of projects unveiled by the Finance Minister: Infrastructure is the base on which all the development related aspirations can be built up. The government hits the bullseye by investing a lot in infrastructure-related projects.
Already Rs 51 lakh crore has been invested in various infrastructure projects across the country, and Prime Minister has announced another Rs 100 lakh crore investment during independence day. In line with the same, Finance Minister Nirmala Sitharaman has announced Rs 102 lakh crore worth of projects in infrastructure. Also, there is in pipeline Rs 3 lakh crore worth of project yet to be materialized.
While making the announcement on the infrastructure-related projects said, "In line with the declaration made by Prime minister Narendra Modi on infrastructure investments during independence day, I would like to notify that Rs 102 lakh crore infrastructure projects will be implemented in next five years.
A task force identified this Rs 102 lakh crore investment sector discussing with 70 stakeholders in a short span of four months. Another Rs 3 lakh crore would be added in the kitty." There are various norms getting implemented, and unless infrastructure supports all these norms can only be seen in papers. To highlight unless the infrastructure is conducive electric vehicle aspiration can only be spelled in air.
She also said the projects are identified in sectors such as power, railways, urban, irrigation, mobility, education, and health. The minister also highlighted the value, and she declared, Rs 25 lakh crore energy projects have been lined up, Rs 20 lakh crore in road safety and Rs 14 lakh crore in railway project.
Adding all these projects, the break-up should be construed viz 39% project from the state, 39% project from the center, and 22% from the Private sector. The Finance Minister also highlighted that Rs 102 lakh crore National Infrastructure Projects would help India to realize the 5 trillion dollar economy by 2025.