Interpol Issue Blue Corner Notice on the Self-Proclaimed Godman Nithyananda
Vignesh Subbaian (Author)
Published Date :

Jan 23, 2020 11:23 IST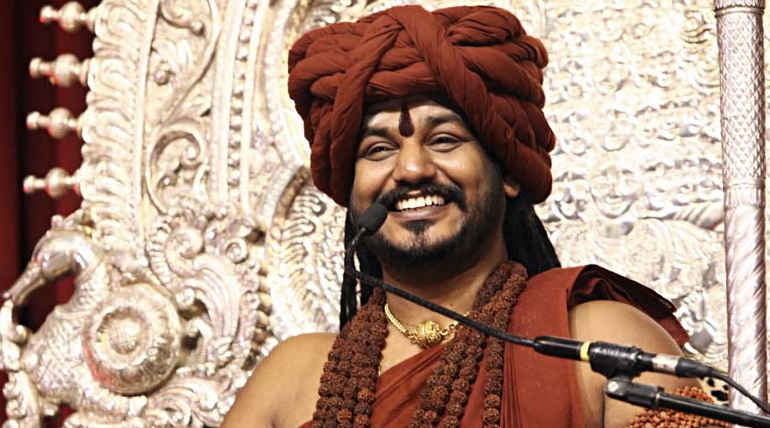 Interpol issues blue corner notice after two months of Gujarat High Court Order: After nearly two months of Gujarat High Court order to produce Nityananada regarding a case filed on November 20 in Gujarat, only now, a blue corner notice has been issued against him by the Interpol. It is also only to inform about his whereabouts. Only a red corner notice will detain Nithyananda.
The infamous godman Nithyananda was running an illegal ashram for kids in Gujarat. On a complaint from one Sharma of his teenage daughters missing from the ashram, an FIR was filed by the Gujarat police. The issue went up to the High Court of Gujarat, where the hon'ble judges ordered the police and home department, to produce Nithyananda and the girls within 15 days.
But now nearly two months have passed, and only a blue corner notice is now issued. Reports say that soon there will be red corner notice, but no one knows how long it will take. But Nithyananda continues to appear on social media advising, cracking jokes and criticizing everyone, including the police officials, most of the days in the last two months.
One Sathish Selvakumar was found dead in his car two days ago under the foothills of Himalayas. He was a civil engineer from Gorakpur IIT and a post-graduate from a university in Illinois, USA. He was a staunch disciple of Nithyananda and was alleged to be collecting crores of rupees for the proposed construction of the golden temple by Nithyananda. But the temple was never constructed, and he is now dead on the border of India and Nepal. Police were investigating his role of smuggling Nithyananda and the girls who went missing with him through Nepal.
The rape cases against Nithyananda in the Karnataka courts are about to pronounce their judgments soon. The Gujarat police are on the lookout for Nithyananda for the past two months after stringent orders from its High Court.