INX Media Case: Chidambaram Produced in CBI Court Now
Vijayan Sankar (Author)
Published Date :

Aug 22, 2019 16:28 IST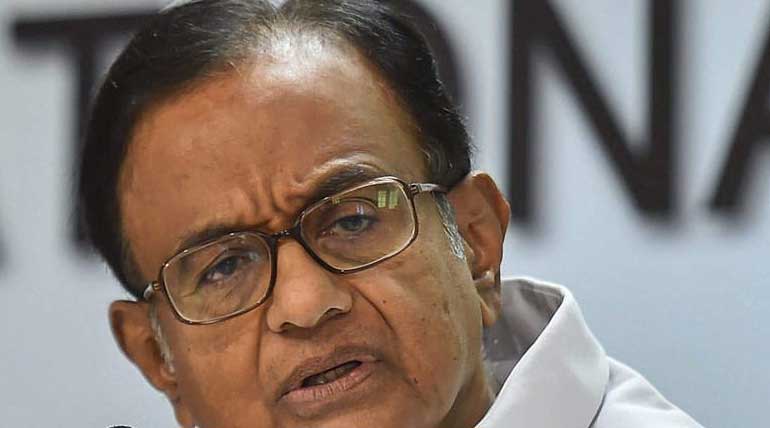 Chidambaram produced in CBI court now
Chidambaram to be produced before the CBI court now and CBI asks his custody for 14 days. Yesterday night the former Finance and Home Minister for more than one time was arrested at his Delhi residence. The CBI officials jumped over the walls of the locked Chidambaram house and arrested him. They did not stop for the glaring cameras, which telecasted the whole event live on national television. The court may remand him for a few days of CBI custody now.
Why this sudden arrest of Chidambaram now?
Chidambaram was protected by a stay to his arrest by the Delhi high court for some months now. When Chidambaram asked for an extension of the stay on 20th August, it was rejected by the Delhi High Court. Justice Sunil Gaur who is to retire today, i.e., 22nd August rejected further protection of anticipatory bail to Chidambaram. He also said the huge evidence against Chidambaram only shows he is the kingpin of the whole INX scam. Yesterday Chidambaram moved the Supreme Court against the high court order but was not heard, and the matter was posted to 24th August.
Chidambaram's press meet yesterday:
Chidambaram after no solace from the Supreme court met the media yesterday evening at the Congress Headquarters. He said he would prefer liberty over life if it is challenged. The CBI which issued a lookout notice during the day for Chidambaram climbed his house walls to the full view of the nation and arrested him. After two rounds of interrogation, he is now produced before the CBI court judge for further custody of remand to jail.
Congress fully supports Chidambaram:
Chidambaram being one of the prominent Congress leaders was fully supported by his party. Priyanka Gandhi took to Twitter saying the hunt of Chidambaram was a shameful act of political vendetta by the ruling party. Many other leaders also condemned the arrest. BJP says, Congress is changing corruption to revolution.
Chidambaram has an impeccable record in politics for more than four decades. He was the home and finance minister of India. The way he was arrested yesterday with the Supreme court listing his appeal against the high court order for bail raises many questions. He is guilty or not of the charges is for the court to decide. But this kind of arrest raises many eyebrows across India.