Is Mehnu Mehnaz Hiding This? Vlogger Rifa Mehnu Death Case In Detail
Vignesh Subbaian (Author)
Published Date :

May 24, 2022 11:30 IST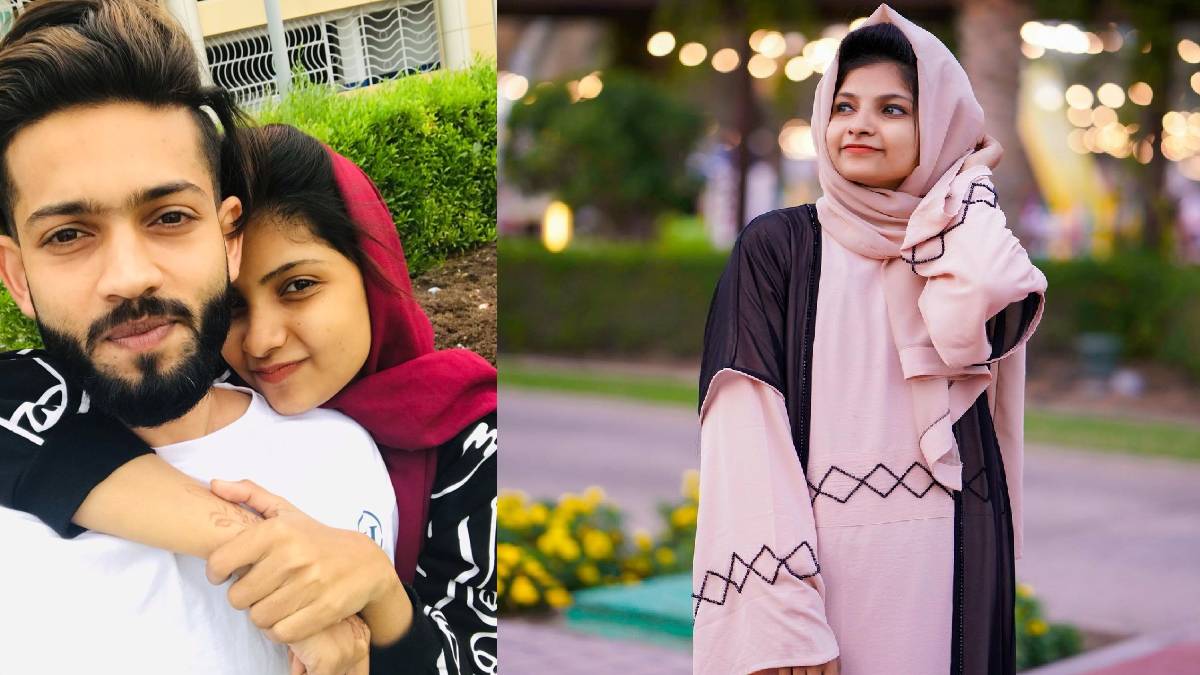 Rifa Mehnu's family is sceptical about the death of Rifa, a YouTuber from Kozhikode, whose body is being exhumed and re-examined. The case is taking many twists and turns. Was the most admired couple really in love? Were They on good terms? What exactly happened on that February 28th night?
Also Read: Who Will Win Defamation Trial Johnny Depp Or Amber Heard?
Rifa Mehnu is very popular on social media. Her social media accounts have lakhs of followers. She often sings music album cover songs on Instagram with her husband, Mehnaz. The viewers well-received their duet, and they started earning via youtube and Instagram.
Initially, these two youngsters got in contact through tik tok. Later they started doing a duet and eventually fell in love. Rifa (15) convinced her parents and got engaged to her 21 years boyfriend. In between these incidents, once the engagement was broken, Mehnus bet Rifa in public. Later again, they both patched up together, and Rifa married Mehnu Mehnaz with her family's support.
These young couples have a habit of uploading all their day to day activities on Youtube, which gains them income. They both have a separate Instagram account, and also their kid has a separate Instagram account. Rifa and Mehnu shifted to UAE with Rifa's brother and her baby to look into any work.
When days went by, Rifa's brother got a job little but far from Rifa Mehnu's home. Rifa Mehnu continued to upload their videos on social media pages, but they found it difficult to do their Youtube activities and job searches by having the child. And so Rifa went back to Kerala alone to leave her child with her parents.
When she returned to UAE, she came along with her husband's friend, a Youtube Video editor. She brought him with the request of Mehnaz. Rifa found it hard to share her house with that new person. There were many clashes between them. Finally, Rifa got a job as a saleswoman in a shop, but Mehnu Mehnaz was still looking for a job.
On February 28, Rifa Video called her parents and told them that she is extending her visa for two years. She also says that she will be back home soon and is earning well here. Within four hours after the video call, Rifa committed suicide. And to note, before committing suicide Rifa had called her husband Mehna twice, but he didn't answer the calls. There is whereabouts of the Video editor boy after these incidents.
Her husband, Mehnu Mehnaz, told police that his wife Rifa hung herself before he returned home. Later he brought the body to Kerala and told Rifa's parents to rest the body soon as the autopsy was done. But when the parents asked for the autopsy files as requested by the police, he said that the autopsy was not done.
After this incident, Youtuber Mehnu Mehnaz was absconded, taking away the mobile phone of his wife, Rifa. The phone number is switched off as well. He didn't even see his child after doing the final rituals for Rifa. This brought much suspicion to Rifa's death. Rifa's family has called on the police to unravel the mysteries surrounding her daughter's suicide.
Raifa's body was exhumed from the Kakkur Pavandur Juma Masjid graveyard on May 7. A divisional examination was carried out at Kozhikode Medical College Hospital. Thamarassery Police Department S.P. Ashraf confirmed the autopsy and reported that the young girl Rifa had committed suicide.
Police said Rifa's internal organs had not yet been examined and that they would help in the investigation once they arrived. Further, based on a complaint lodged by the Rifa's family on suspicion, Raifa's husband, Mehnu Mehanas, was found guilty of section 306 (abetment of suicide) and 498A against cruelty under the IPC-Indian Penal Code (IPC).