ISRO Names Chandrayaan-3 Moon Lander Landing Site Shiv Shakti
Ram Kumar (Author)
Published Date :

Aug 26, 2023 12:14 IST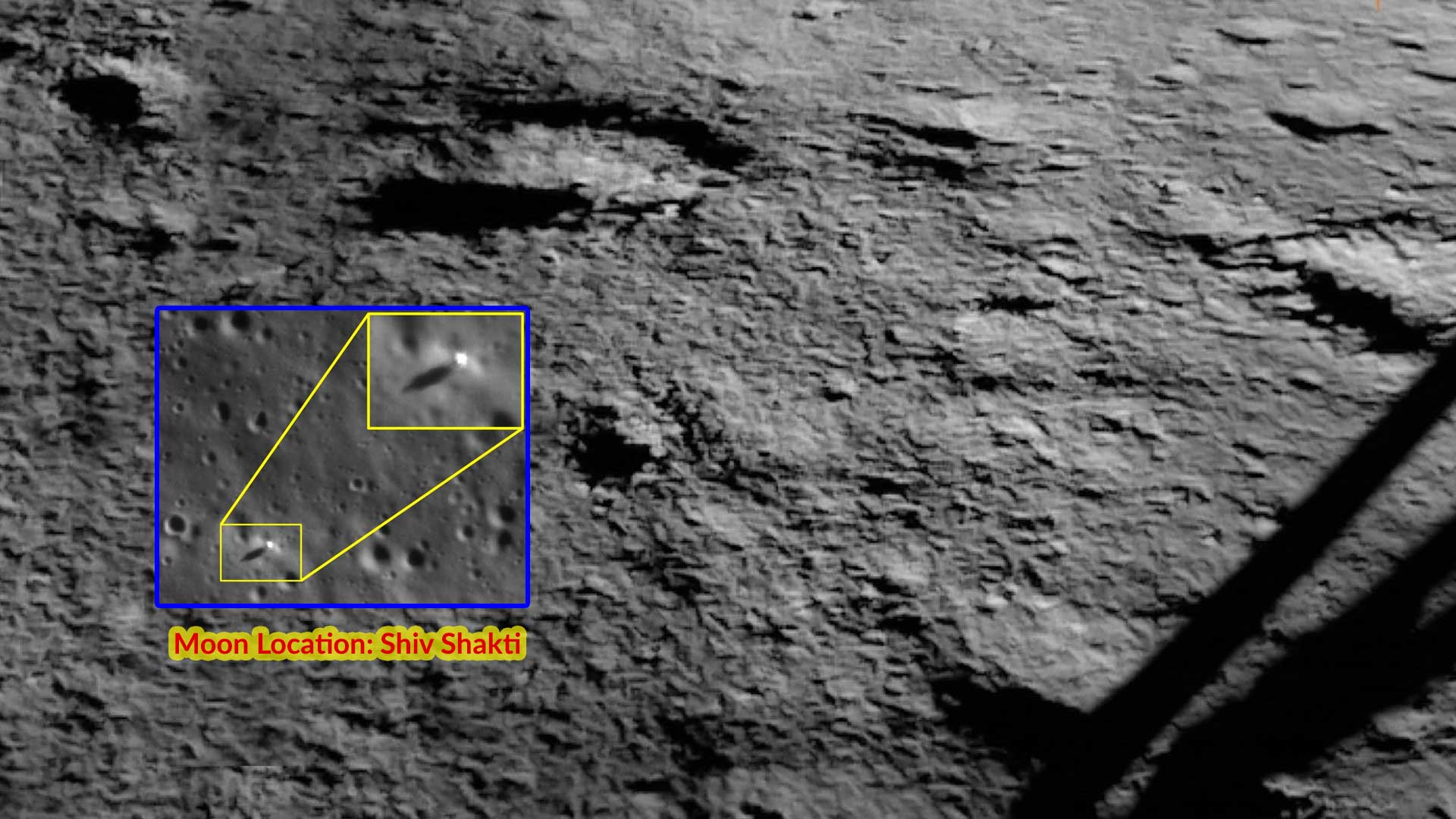 "Shiv Shakti" Landing Site: A Symbolic Tribute to Chandrayaan-3's Lunar Success: In a momentous announcement that fuses science with spirituality, the Indian Space Research Organisation (ISRO) revealed that the landing site of the Chandrayaan-3 moon lander will now bear the name "Shiv Shakti."
In a gesture of reverence and cultural significance, the landing site of the Chandrayaan-3 moon lander will now be known as "Shiv Shakti." This naming encapsulates both the awe-inspiring power of the cosmos and the indomitable spirit of human exploration, creating a lasting connection between India's space achievements and its rich cultural heritage.
The choice to name the landing site "Shiv Shakti" carries deep symbolic meaning. "Shiv" represents Lord Shiva, a deity often associated with cosmic forces and profound transformation. Shiva's cosmic dance symbolizes the cycle of creation, preservation, and destruction—a fitting metaphor for the dynamic forces at play in space exploration.
"Shakti," on the other hand, embodies divine feminine energy, strength, and creative power. This aspect complements the spirit of exploration and discovery, as well as the tireless efforts of the scientists and engineers who push boundaries and unveil the mysteries of the universe.
The decision to bestow this name upon the landing site honors India's cultural heritage while embracing its journey into the cosmos. It serves as a reminder that the pursuit of knowledge and exploration is deeply rooted in the nation's identity and philosophy.
The "Shiv Shakti" landing site not only marks a significant point in the history of space exploration but also signifies the fusion of scientific advancement and spiritual understanding. It speaks to the harmonious coexistence of human curiosity and respect for the grandeur of the universe.
As India continues to make strides in space research and exploration, the name "Shiv Shakti" will forever remind us of the synergy between human ingenuity and the vast cosmic forces that shape our existence—a connection that bridges science and spirituality in a profound way.