Karnataka Hijab Issues: Three Muslim Students From Udupi Filed Case
Vignesh Subbaian (Author)
Published Date :

Feb 15, 2022 18:03 IST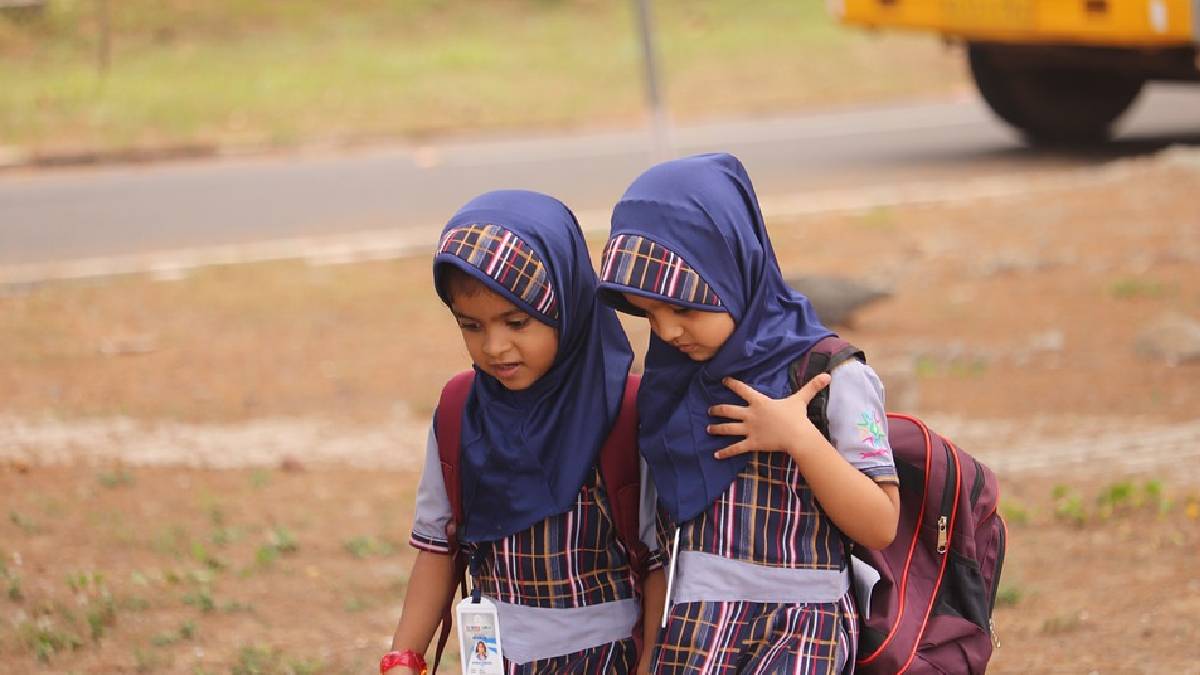 The problem of wearing hijab in Karnataka first erupted in Udupi. The impact of this issue spread throughout the state. Hijab protests and issues became talk across the nation. The state government has ordered a holiday for schools and colleges in Karnataka since February 8 due to the ongoing pressures over the hijab issue. The case was taken up in the Karnataka High Court.
The Chief Justice's session, which heard the case, imposed an interim ban on students coming to school wearing clothes that reflect religious identities until the final verdict in the case. Meanwhile, schools in Karnataka reopened yesterday. In some schools, students wearing the hijab were denied admission.
As a result, 35 students wearing hijabs were not allowed inside the school in the Kodagu area today. They subsequently staged a protest on the school premises. Some students in the Udupi and Shivamogga districts refused to take the exams because they were not permitted to wear hijab inside the exam hall.
More than 80 girls in 8th, 9th and 10th classes at an Urdu school skipped classes on Monday as they were not allowed to enter the school wearing hijab. This again brought chaos to this issue.
Three Muslim students from Udupi have filed a case in the Karnataka High Court against the ban on wearing hijab in schools and colleges in Karnataka. The case came up for hearing yesterday in the presence of Chief Justice Ritu Raj Awasthi, Justices JM Kashi and Krishna. Senior advocate Devadath Kamath, appearing for the petitioner at the time, contended that the Government of Karnataka's ban on wearing the hijab in educational institutions is against Article 25 of the Constitution.