Karur District Court Gets Bomb Blast Threat
Anusha Sathish (Author)
Published Date :

Aug 06, 2019 16:24 IST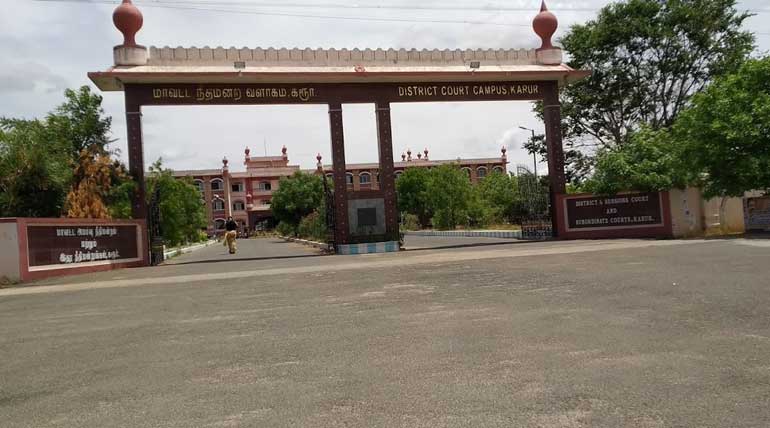 Social antagonists are performing unparliamentary activities across the country, and the rural districts are not being left out. There was an unsigned letter addressing to Karur District Court that a bomb blast will take place sooner in the premises. Christopher the Judge has immediately taken it to the attention of "District Superintendent of Police", Pandiaraj. The entire premises were hurly-burly, and there was chaos and confusions everywhere in the court premises. However, solid evidence was not found out till now. Turbulence still prevails whether to leave it as a tittle-tattle or consider for a level up scrutiny.
The letter mentioned that it was a plastic bomb, but there is no clue on the shape and appearance. Canine (Police Dog) is also used to spot the bomb. Amidst this mayhem, Social activist Mukilan is being produced in the court sooner. As of now, the teleconference enquiry is going on. Who is behind this ploy? What is planned out of it? To leave it as a trivial matter, the history of occurrences should support. But the history said otherwise. Hence the total town is unrest, especially the court complex.
Plastic explosives are suitable for demolition of obstacles or fortifications. Are these planned to demolish the court building? These plastic explosives can be formed in many shapes with a high velocity of detonation. However, sources said that these explosives are used for ordinary blasting. The motive is still unknown. There was no call, and it was just a letter which made the total area unrest. Towards evening, there is no update on fetch results. The bottom line is instead of using our forces productively, and we are using them for not-so-important deeds.