Kashmir and Indian fate changed on August 5th 2019
Vijayan Sankar (Author)
Published Date :

Aug 06, 2019 16:16 IST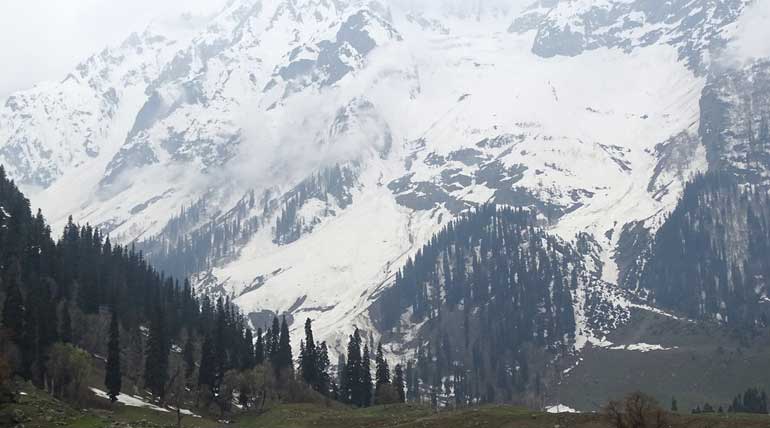 Kashmir & Indian fate changed on August 5th 2019 : Yesterday, the August 5th changed not only the fate of Kashmir but also of India. In the morning of August 5th, Prime Minister Modi conducted a cabinet meeting in his residence. A motion to revoke Article 370 and 35A was decided and brought in the Rajya Sabha and passed in the evening. Today, August 6th it is now debated in the Lok Sabha and sure to be passed here also. Since it already had the approval of the President of India, it will become law from today. But was this a sudden move by the Modi's BJP government?
What does Article 370 grant to Kashmir & Kashmiris?
Article 370 empowered Kashmir to take independent decisions formed by its state government. Also, any law passed by the parliament will only be implemented in the valley with the approval of the state government. Under Article 370 and 35A, Kashmir and Kashmiris were given a lot of privileges like owning the land of Kashmir, tax levies and many more which did not apply to other Indians. It was given by the then Prime Minister Jawaharlal Nehru by many treaties to safeguard the region from Pakistan and China. Kashmir valley is ruled by three countries India, China, and Pakistan in parts. Hence to keep the Kashmiris under the Indian control, it was given by the then governments.
Steps to scrap Article 370 were taken from NDA 1.0:
The scraping of Article 370, which grants special status to Kashmir was taken long back by the BJP.
Step - 1: During the NDA 1.0, BJP without a clear majority joined hands with PDP and formed the coalition government in Kashmir.
Step - 2: Towards the end of NDA 1.0, a well-planned move of BJP ended the coalition and imposed President rule in Kashmir. Since Kashmir comes under the BJP's Central Government, it indirectly ruled the state. Because of it, any move of the central government to scrap Article 370 cannot be questioned by Kashmir assembly.
Step - 3: As soon as the NDA 2.0 came to power, quietly large troupes of various military forces were brought into Kashmir. The third step started.
Step - 4: On August 4th midnight the top leaders of opposition parties were put under home arrest after attempts of silencing them by cases failed.
Step - 5: On 5th August Prime Minister holds a cabinet meeting for approval of scrapping Article 370 and gets approved.
Final 6th step: BJP moves the Rajya Sabha and gets the bill to scrap Article 370 passed. Since it is a cakewalk for the ruling BJP with an absolute majority in Lok Sabha, it is sure to pass today. It completes the process of scraping the Article 370 complete.
What are the issues due to scraping Article 370 to India?
Rupee after a long time has fallen against the dollar, touching 70
United Nations issues notice to Pakistan and India to refrain against using force
Pakistan warns India of not honouring international treaties
US President wants to interfere in Kashmir issue and asks permission to mediate
Stock markets fall drastically for the past two days
Many foreign countries have warned their citizens not to go to the world-famous tourist spot, Kashmir
Foreign investments are bound to take a hit because of this development
Above all the Kashmiri people are confined to their homes without mobile connections and internet with fear and uncertainty
India is currently under severe economic recession, and the Indian youth are losing more jobs than getting any. In this situation, is this needed for India is the debate by over a billion people now?