Keeladi Excavation Team Found 2500 Years Old Water Tank
Vijayan Sankar (Author)
Published Date :

Aug 14, 2019 13:06 IST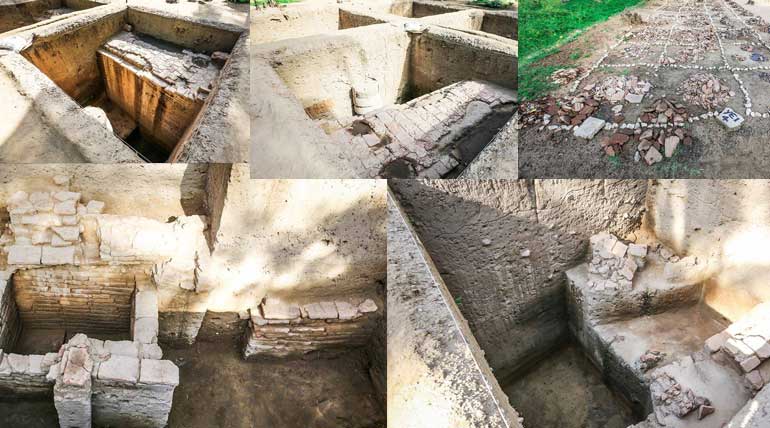 2500 years old water tank found today in Keeladi excavation
The ongoing Keeladi excavation has unearthed several things and other findings to illustrate the 2500 years old Tamil culture. Today the excavators there found a concealed tank which could be used to store water. The excavators are doing their job to find out what it is. Already two rung walls, upper walls, round walls, and many more walls have been found in the excavation in Keeladi.
A new "Thindu" or water tank is found today:
The continuous excavation work has found today a 'Thindu' or a water tank which is closed on top has been found. Its length, breadth, and depth of the water tank will be ascertained only after clearing all the mud around it. Also whether it is built to store water will be known only then.
The fifth round of excavation continues in Keeladi:
From July 23rd the fifth round of excavation work at Keeladi is continuously done by the archaeological department. There are 23 huge pits dug in the Keeladi for excavation. Apart from the different kinds of walls, there are many wells with eight layers have been found. Also, more than hundreds of things like jewels made of agate or a microcrystalline quartz, pottery from hot mud, beads, sticks for eyelashes were found.
Keeladi excavation site:
It is located 12 kilometres southeast from the temple town Madurai in Tamil Nadu. The Archeological Survey of India is excavating this Tamil Sangam period residence. Already Adichanallur archaeological site on the shores of river Vaigai is done by it. These two sites bring about the cultural heritage of Tamils between 3rd century BCE and 3rd Century CE.