Kerala Boy Babu Rescued From Mountain Cliff By Army After Two Days
Sophia Loren (Author)
Published Date :

Feb 09, 2022 11:48 IST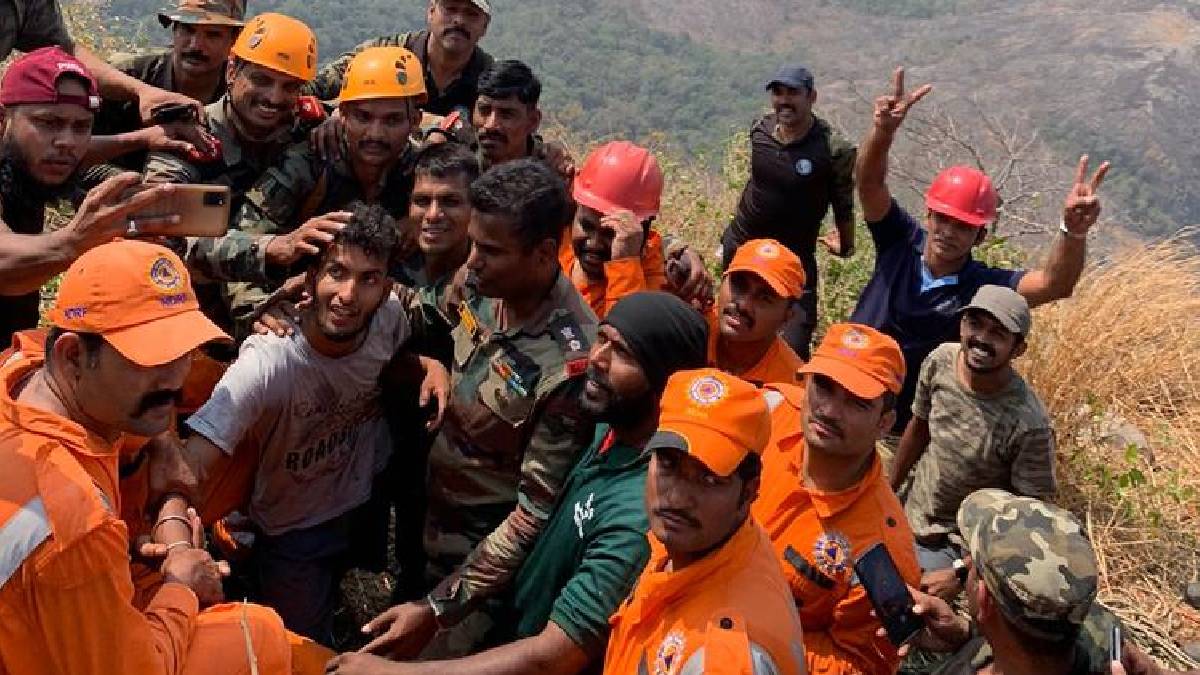 The incident where a 23 years old young boy got stuck on the ridge while trekking in the Palakkad Malappuzha caused a great stir. For the past 43 hours and more, that young boy has been struggling to get stuck on the ridge without food and water. Today he was rescued by the massive efforts taken by the Indian Army.
R Babu hails from the Cherat Village in the Malappuram district of Kerala. He went trekking to Chad Hill in Malampuzha along with two friends on Monday. He and his friends reached the top but unfortunately, he fell from the top and was stuck between two rocks.
But fortunately, he escaped by jumping on a cliff without falling down the hill. Babu slips and falls in this place where no one can go. His friends are trying to rescue him first by dropping the rope, but it fails. Friends who came down have since reported the incident to locals and the fire department. On February 7, the fire brigade arrived and set up camp at midnight.
The rescue task was not done due to darkness at night. The rescue operation that started the next day went on to date. The cliff where Babu is is inaccessible to anyone. The rescue team could not touch him even with the rope. Following this, a Cochin Coast Guard helicopter took off to rescue him.
But even the arrival of the helicopter could not save him. The helicopter could not get close to where Babu was as the mountain ridge was rough. Following this, the present Collector of Palakkad sought the assistance of the Navy. He kept modern helicopters used by the Navy and demanded to rescue him. Subsequently, their helicopter took off for rescue operations.
Officers told Babu to grab the rope thrown from the helicopter and come up. But the project was abandoned because he could not get his hands to hold the rope. Two helicopters arrived and were unable to rescue him. Subsequently, the National Disaster Management Organization has stepped in to rescue the Babu.
Chief Minister Pinarayi Vijayan asked for help from the Indian Army. Babu, who had been without food or water for more than two days, was rescued by the Army and given water to drink. The Army rescued the boy trapped in the mountain for three days. He was taken to the hospital shortly after by helicopter.