Ayan Movie Style Gold Smuggling by Kerala Youngster Noushad
Sivaranjani Soundararaj (Author)
Published Date :

Oct 06, 2019 11:06 IST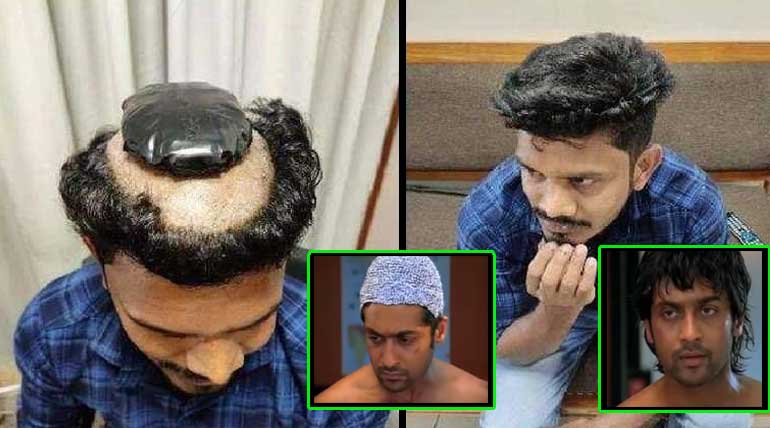 We cannot predict till date whether we follow movies or the movies follow us? After the end of Lalitha Jewellery robbery in Trichy in cinematic style, the myth follows up in the same week. Trichy robbery is similar to the Hollywood movie robberies, experts say. However, the suspect hooked by the police officers after the burglary. The original Lalitha Jewellery theft case failed in the climax of the Hollywood movie.
The impact of the cinema is more in the present generation, especially among youngsters. They love, marry, fight, behave like one in the movies nowadays. But now people not even dare to plunder; The world is under cinema.
What exactly happened in Ayan Noushad Robbery? Suriya's Ayan movie teaches smuggling differently and intellectually. Noushad a youngster from Malappuram district of Kerala, hides 1kg of gold under wig from Sharjah yesterday. Tactically, Noushad reached Cochin International airport but accused by the customs department by smuggling information suspicion.
Noushad, with his intriguing concept, hides the 1kg gold under his wig; He shaved the middle part of the head and wrapped the gold with a black sheet; Noushad placed the illegal encased gold in the center of the shaved head and fixed a wig over the sealed gold to look ordinary.
As like Ayan movie water bottle and shoe smuggling ideas, Noushad wig idea did not work well. The customs department claimed mistrust and check Noushad from Sharjah out of suspicion.
After thorough checking, Noushad caught up at the Cochin International Airport with the gold by the Customs. The gold is retrieved from Noushad by the Customs department of Cochin Airport; He is now arrested by Kerala police and the investigation is at full throb.