Khushboo's Twitter Account Hacked: Recent Tweets Has Been Deleted
Vignesh Subbaian (Author)
Published Date :

Jul 20, 2021 14:58 IST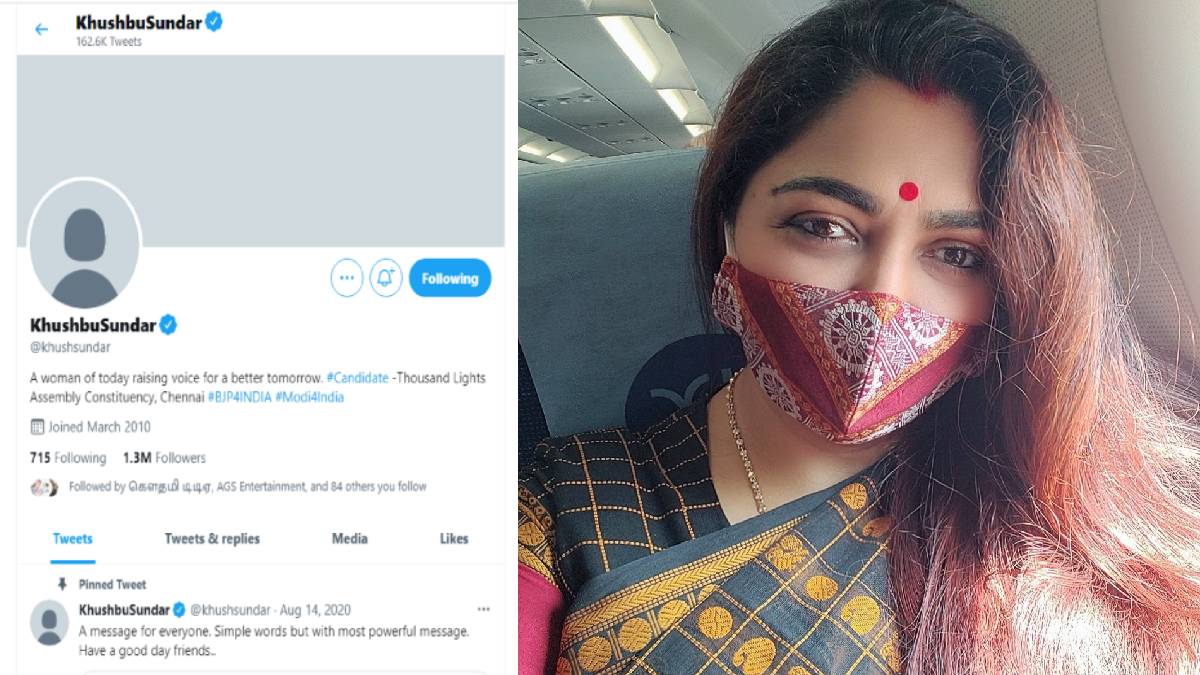 An anonymous person has blocked actress and politician Khushboo's Twitter page, and all her tweets have been deleted. In this situation, it is said that her party is seeking technicians to recover Khushbu's Twitter page, and his Twitter page will be restored soon. Khushboo's hacking of a Twitter page has caused further controversy in the political arena amid reports that political figures are spying on cell phones using Israeli spy software.
The hacking of celebrities' Twitter pages has been a frequent happening for the past few years. It has been reported that unknown persons have blocked the Twitter page of actress and BJP leader Khushbu. And there has been a shock as all of her tweets have reportedly been deleted.
Khushboo is a popular figure on Twitter who has been criticising Prime Minister Narendra Modi and the BJP during her time when she was in the Congress party. At one point, Khushboo shifts to the BJP from the Congress party. After this, she praised Prime Minister Narendra Modi on her Twitter page.
This made the netizens question Khushbu as she has alternately expressed her views in favour of the party. Due to this, Khushboo is very popular on Twitter. Khushboo has 13 lakh followers on her Twitter page, and she is following 710 ids. In this case, her ID is disabled, and the Id name is Briann instead of @khushsundar.
When asked, she said that it is true that her Twitter account is hacked. We are in the process of recovering it. We complained three days ago. Twitter has not fixed this yet. They hoped that the work would be completed soon. Meanwhile, Khushboo is scheduled to go to the police DGP's office at 3.30 pm today and lodge a complaint with DGP Silenthra Babu regarding the hacking of Twitter.