Kutralam Season Started and Filled with Over Crowd From Last Week
Vijayan Sankar (Author)
Published Date :

Aug 16, 2019 10:24 IST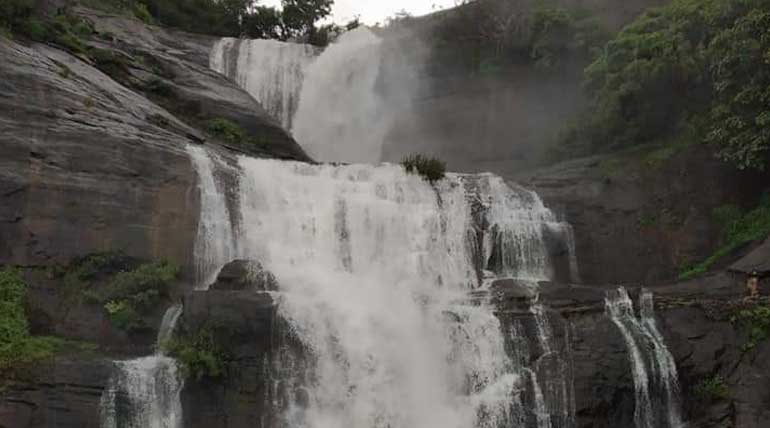 Kutralam season started from last week: The Spa of South India is over-pouring with water to attract tourists. Though southwest monsoon has brought sorrow to most of the western states, it has brought cheers to the Kutralam visitors. Heavy water pouring in the main falls has brought tourists from across the state. The "Spa of South India" is being visited by many tourists in the last few holidays of Bakrid and Independence day.
Kutralam – the darling of travellers of South India:
Kutralam is one of the major travel destinations of many people not only in South India but from all parts of India. It is situated in Tenkasi taluk on the border districts of Tirunelveli in Tamil Nadu and Kollam of Kerala. It is at a 160-meter elevation on the western ghats. There are many waterfalls apart from the main falls, including:
Chitraruvi or small falls situated above the main falls
Shenbagadevi falls about 3 kilometres from the main falls
Thenaruvi or Honey falls is a further 1 kilometre from Shenbaga falls which needs hard trekking.
There are a total of 9 waterfalls in Kutralam. The river Chittar cascades over 92 meters in varying volumes. The main falls are flowing down water from 60 meters is the main attraction. To go to these falls, permission from the forest department is essential.
How to go to Kutralam to rewind in waterfalls?
To escape the concrete jungle and from its day to day worries and stress, it is pertinent to visit places like Kutralam. It's scenic beauty and waterfalls will sure rejuvenate the mind and body. Doing it once or twice a year is essential.
The ways to get to Kutralam:
Tenkasi bus stand is only 7 km from Kutralam and commutes most of the visitors by bus.
It is 62 km from Tirunelveli
160 km from Madurai
625 km from Chennai
July to October is the best time to visit Kutralam, and the season has started with the roaring waterfalls now. Visit Kutralam with your family and friends to rewind and rejuvenate for a fresh start again.