Lord Athi Varadar Darshan End in Two Days
Anusha Sathish (Author)
Published Date :

Aug 14, 2019 11:04 IST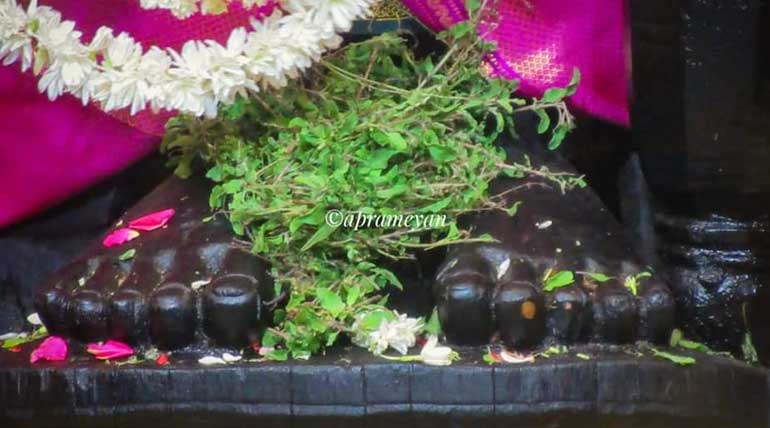 Athivaradhar darshan is reaching the fag end-only a couple of days left.
Kancheepuram town is densely packed with devotees for the past 45 days from July 1st owing to "Lord Athi Varadar Darshan". The ceremony is nearing its fag end now with just a couple of days left for Darshan. More than 90 lakh people have headed Kancheepuram so far to worship Lord Athi Varadar. Speculations were there that the days might get extended for Darshan due to unprecedented footfalls.
Though closing days are nearing, there is no sign of downsizing in the crowd. "If the days are extended, the centenary law will be breached," the temple priests noted. The Hindu religious and charitable endowment department minister has announced that the days will not be extended beyond 48 days.
The pond in the temple called "Ananthasaras" is under the process of cleaning. The sediments are being evacuated and getting disposed of. The statue will also be supporting structured to ensure its fitness inside the pond for the next 40 years. The Hall (Mandapam) in which Lord Athi Varadar is kept will also be cleaned, and the normalcy of the temple will be restored in 2-3 days. Lord Athi Varadar was the Moolavar (main deity) in Kancheepuram temple before the 1900s. It was also stated that Lord Athi Varadar may be continued as the main deity henceforth. But all these are rumours to believe.
Kanchipuram dwellers are very happy that their town is the talk of the country. They were unable to accommodate such a crowd as it was totally unexpected. Despite this situation, the cops and the officials have discharged their duties extremely good, and the things were organized in a short span of time.
After a couple of weeks of disorder, action plans were taken for smooth handling of Darshan. Shifting the deity to a bigger place which was on the cards, have not happened. Had it happened; it would have paved the way for more footfalls. The collection was also unprecedented; it seems in the town according to the sources.