Madras High Court Chief Justice Tahil Ramani Does Not Show-Up Today
Anusha Sathish (Author)
Published Date :

Sep 09, 2019 14:55 IST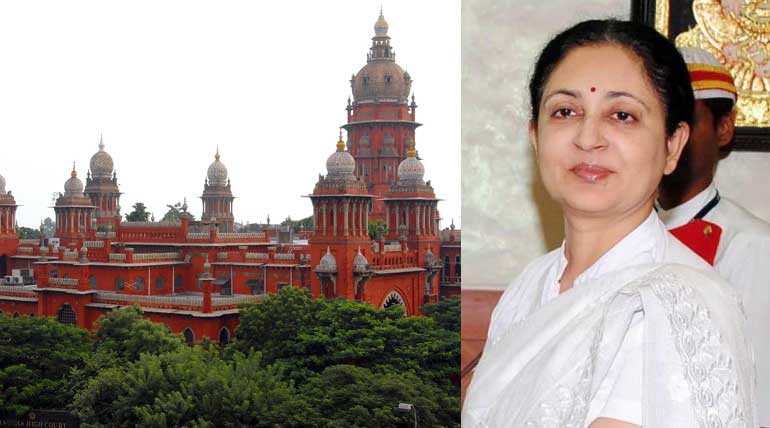 Madras High court Chief Justice Tahil Ramani does not show-up today: Dignity and self-respect are the two sides of the coin for high profile individuals. Questioning these traits or any deed which reflects something adverse on these traits will have serious retro actions. This has been proven in case of Vijaya Kamalesh Tahil Ramani, the Chief Justice of Madras High Court. It was recommended to transfer her from Madras High court to Meghalaya court. Meghalaya High Court is newly built, and Tahil Ramani feels this action is synonymous with degradation. Madras High Court was built up during the British period, and it has its own reputation. She is the senior-most Justice who assumed her responsibilities as Chief Justice since 2001.
She tried her hands with Supreme Court collegium on September 6th to reconsider the decision, but on September 7th, the collegium refused to pursue the same. With resentment, Ramani has put down her papers addressing to the Chief Justice of Supreme Court of India and the President. So far, nothing was heard on her resignation. It is said that this action has put her in distress, and she has marked her absence to the court today.
There are 75 cases allotted for hearing at her cubicle along with the other Chief Justice Duraisamy. Hard to decide on these cases. Admission cases only would be heard generally if similar kind of absence occurs. In case of planned leaves, the court would give a different date in advance, but in this case, also it is expected that except for admission cases others will be given a revised date. She has taken this decision for not hearing any response for her resignation. Tahil Ramani is serving Madras High Court for the past one year, and she does have experience serving Bombay and Kolkatta high courts which are existing for many years. In some time, the plans of hearing 75 cases will be out.