Why not cancel the license of those not wearing a helmet? - Madras High Court
Vijayan Sankar (Author)
Published Date :

Jun 07, 2019 08:16 IST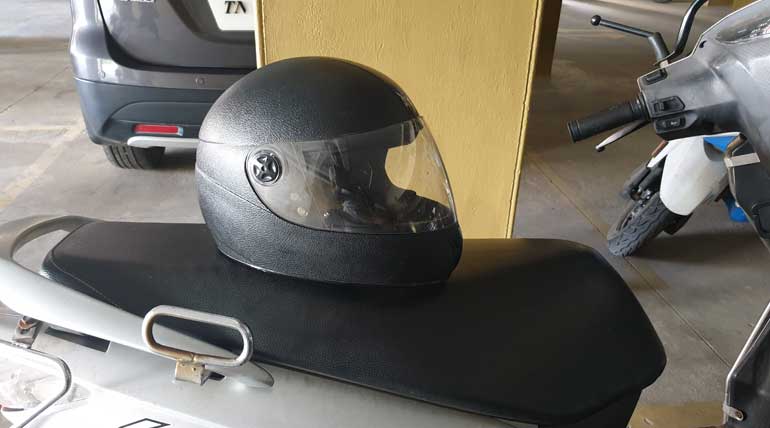 Why not cancel the license of those not wearing a helmet? - Madras High Court: The Madras High Court was hearing a public interest litigation petition filed by K.K.Rajendran for pillion riders in two-wheelers not wearing a helmet. To this, the Hon'ble judges T.S.Sivagnanam and V.Bhavani asked the public prosecutor why not cancel the license of those not wearing helmet while driving. They also questioned what action has been taken against the police personnel who do not wear helmet or seat belts in cars. For this, the public prosecutor has confirmed that they will be suspended from now on.
Helmet issue in Courts:
According to the Motor Act 2015, both the motorcycle rider and the pillion-rider should wear a helmet. But a case is pending in Supreme Court with restriction of only Rs.100 as fine for not wearing a helmet. On August 24, 2018, the Madras High Court passed an order for both the rider and pillion rider to wear a helmet. Accordingly, the State Government on August 25 enforced the law for all riders and pillion riders to wear a helmet. But when the same issue came up for hearing in Madras High Court was angry of its order not implemented.
What were the observations of the Judges of Madras High Court on helmet issue?
The judges said no pillion rider is wearing helmet. They also questioned the police if big cities like Delhi can implement the helmet rule, why not Chennai and other seven cities of Tamil Nadu can implement it. They also said many police officers are not wearing a helmet. And they were angry that this gives the public a wrong opinion on helmets. Also, they questioned why not cancel the license of those not wearing the helmet. It was said when the public prosecutor said more than 4 lakhs of cases were booked for not wearing a helmet but left with a meager fine of R. 100 due to the Supreme Court order. The judges responding to this said of canceling the license and seizing the vehicle for not wearing the helmet. They directed the State Home Secretary and the DGP to file a status report by July 27 on the steps to be taken for 100 % helmet rule compliance for both the riders and pillion riders.
Rule or no rule helmet is a sure savior in case of untoward accidents to save precious human life. Even though it has some difficulties, thinking of the family waiting at home, everyone has to wear a helmet while driving two-wheelers.
Madras High Court Questioned to cancel the license - if not wearing helmet