Maharashtra Home Minister Warns Baba Ramdev and his COVID-19 Cure Coronil
Gokul Saravanan (Author)
Published Date :

Jun 25, 2020 12:09 IST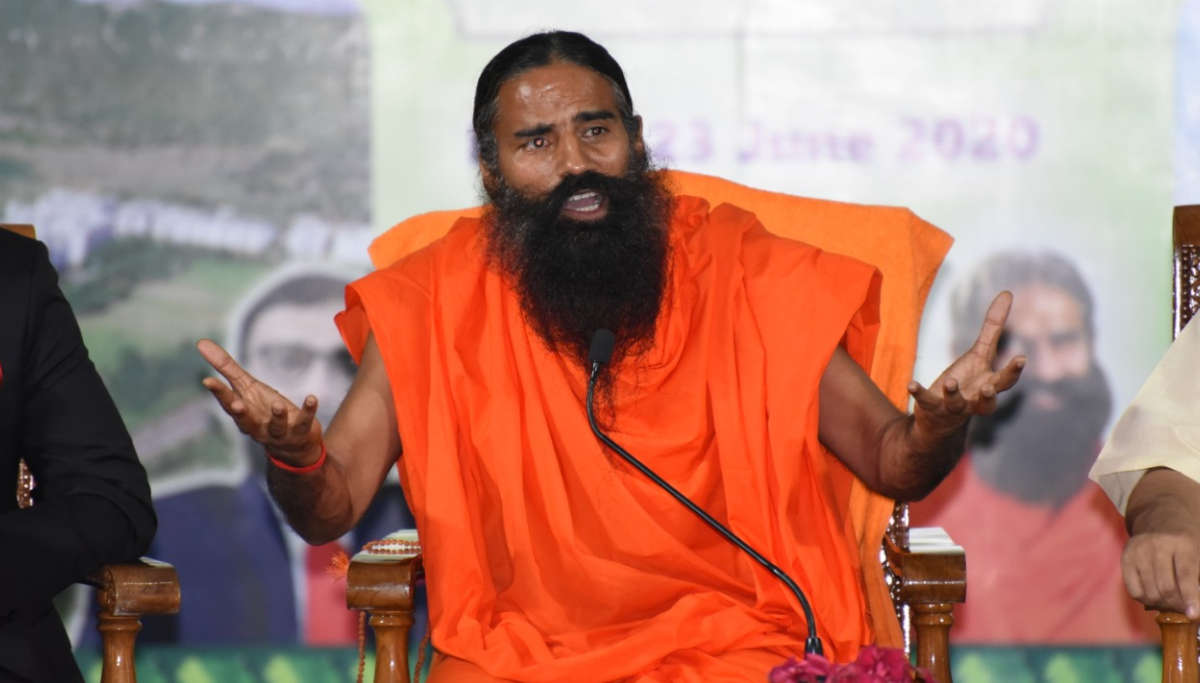 Baba Ramdev gets a warning from the Maharashtra Government instead of a yes from the AYUSH Ministry to sell his Self-proclaimed Coronavirus cure. Home Minister of Maharashtra Anil Deshmukh warned Patanjali and Baba Ramdev through his twitter post and called the medicine a spurious medicine.
On Tuesday, the infamous Yoga Guru and the founder of Patanjali Ayurved, Baba Ramdev, in a launching event, introduced a couple of new drugs, namely Coronil and Swasari, which were proven successful in the clinical trial.
In the launch event held on June 23, Baba Ramdev said that this Coronil drug has the potential to cure COVID-19 within a week(seven days) or 3-14 days when it is taken with another Patanjali product named Swasari. He also mentioned that this Coronil could also be taken to prevent Coronavirus infection.
Ramdev, in his Patanjali's COVID-19 Drug introductory press conference, said the drug would be available in all Patanjali shops across the nation at its soonest. Meanwhile, the Patanjali is all set to run an e-commerce site to sell this Coronil Kit for Rs. 545. As per Ramdev, the drug was jointly developed by Patanjali and its research partner privately-owned National Institute of Medical Science, Jaipur.
AYUSH Ministry, as soon as it acknowledged about Patanjali's COVID-19 Drug, it issued notice to Patanjali and its founders, Baba Ramdev and Balakrishna to stop advertising and sell their Self-touted Coronavirus cure drug. The Chief of AYUSH Ministry shouted for the complete details of Patanjali's drug development process and ethics panel clearance.
AYUSH Ministry also sought the license details of Patanjali's COVID-19 Drug from the Uttrakhand Government. However, the response from the Uttrakhand's Licence and Product Approval Department left everyone in shock.
According to the Statement of Uttarakhand's Ayurved department's license officer Y S Rawat, Patanjali has only obtained a license for the development of a drug to boost immunity against cough and fever application for their drug license hardly mentioned COVID-19 treatment.
Ramdev stated that, except for the patients in life support, Coronil had shown a 100% success rate on infected patients during the clinical trial. But, AYUSH ministry said that Coronil could wait after hearing from the Uttrakhand's license Officer. AYUSH Ministry also noted that such drug developments during the pandemic are commendable, but the due process should be followed.
Since then, there is no node from the AYUSH Ministry. But Anil Deshmukh has warned Baba Ramdev, and Maharashtra government will not allow the sale of spurious medicines in the state. He also doubts that clinical trials were done at all.