Maharastra building collapse kills 4 and 25 still trapped under the debris
Vignesh Subbaian (Author)
Published Date :

Aug 25, 2020 17:37 IST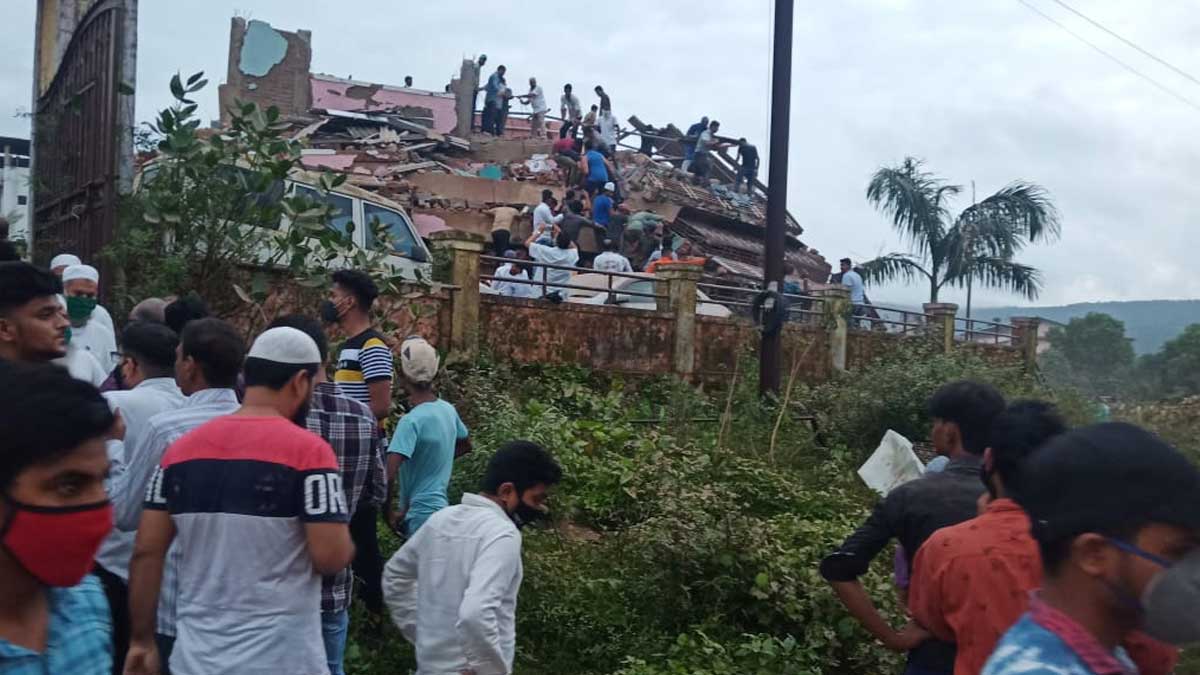 A five-storey building in Raigad 170 kms from Mumbai fell like a pack of cards yesterday, August 24. Of the more than 75 people living in its 40+ apartments, two are confirmed dead now. Many hospitalized with injuries and 25 more are still feared to be trapped under the debris.
Prime minister's office issued a statement wherein he had said of being saddened by the tragic incident. The NDRF director general has confirmed in his twitter handle that all steps are taken for bringing the people out alive from the debris.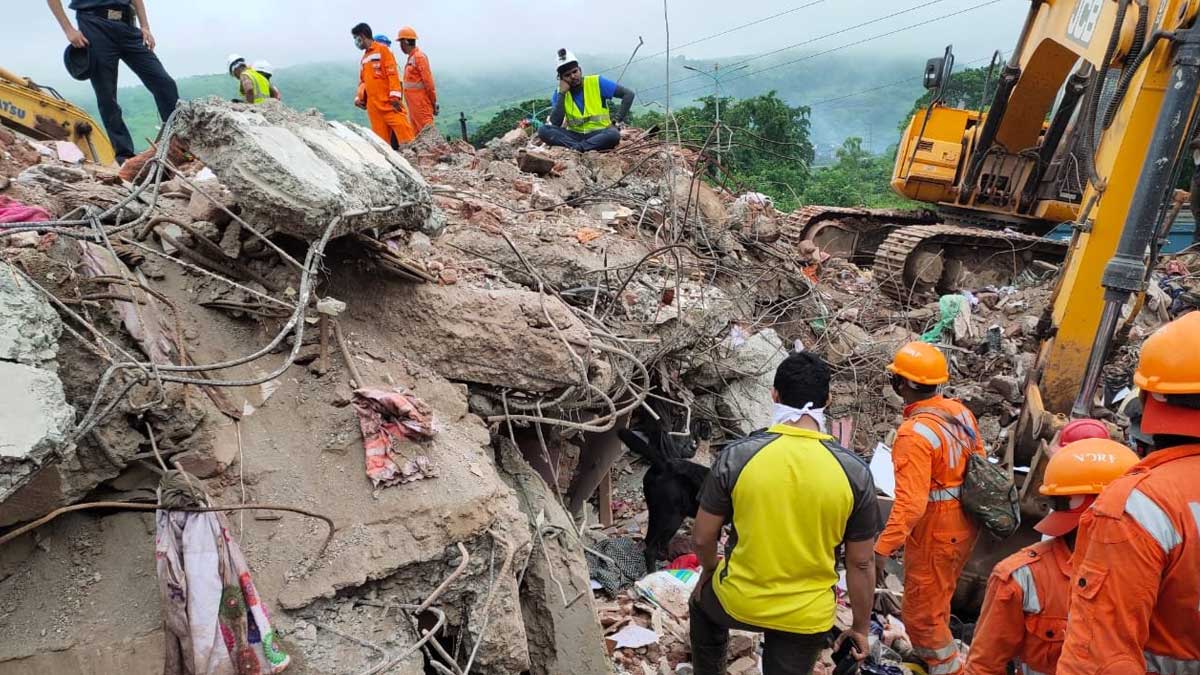 Maharashtra and disasters
The year 2020 seems not the right one for Maharashtra. Being the worst hit by not only COVID 19 in India but also by heavy rains and floods, the disasters are not coming to an end.
There are nearly 7 lakh people infected by the COVID 19, and around 23,000 are dead due to it in Maharashtra. And the rain continued for the past few days causing additional pain to the state.
What happened in Raigad?
The rains lashed Raigad, which is 170 kms away from Mumbai for the last few days. Yesterday evening most of the occupants in the 40 apartments of the Tarique garden building were doing their routine work. This building is only ten years old and is a construction of one plus four floors of which the four floors were with flats and the ground floor for parking.
At around 6:30 to 7 PM, this building collapsed like a pack of cards to take in all the occupants inside. Some were lucky enough to escape without injuries.
The three NDRF teams rescued many people, and still, 25+ people are feared to be trapped inside the debris.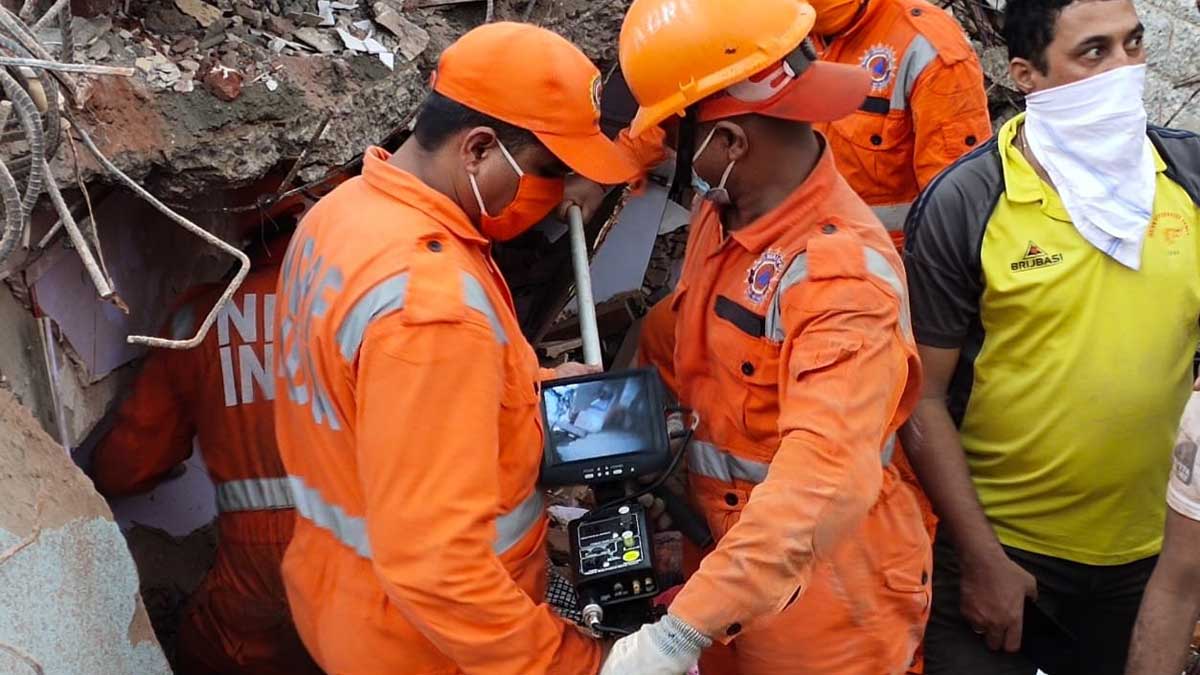 Satya Pradhan, the director-general of NDRF, has given an update in his twitter handle today. He said that the NDRF is using canine squad to carry out the search operation with special equipment. Let's Hope the people under the debris will be safe to be brought alive out of it soon.