Milk Price Hike in Tamilnadu Helps Farmers for Their Hard-Earned Supply of Milk
Vijayan Sankar (Author)
Published Date :

Aug 21, 2019 13:59 IST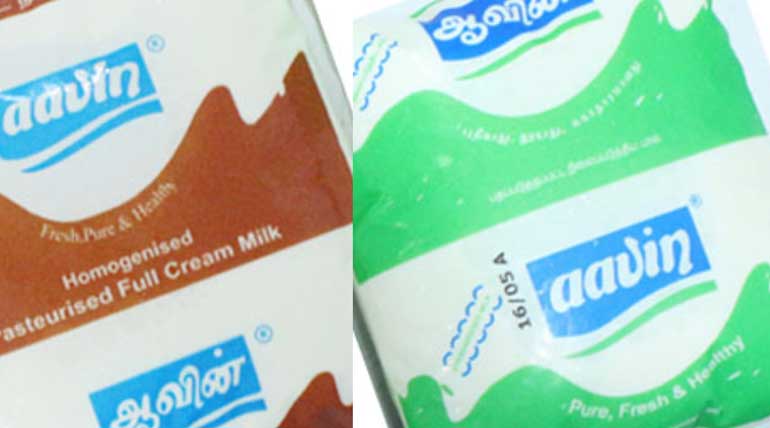 Aavin price rise of Rs. 6 per litre to benefit more the farmers than it affects the people
The Tamil Nadu Government's increase of milk rates supplied through Aavin by six rupees per liter is widely condemned by opposition parties. But many fail to acknowledge its benefits and need for such a move. Though it is of high quality, Aavin milk price when compared to other milk sources is less. It procures milk from farmers across the state by way of societies and supplies it in pockets. By this price increase, the farmers are the major beneficiaries. Hence this price increase, which is still the lowest among other sources of milk supplies will not much affect the Tamil Nadu people.
Aavin milk pockets:
Aavin is the trademark of Tamil Nadu based Milk Producers union. It is the major brand of milk pockets sold in Tamil Nadu. It sells around 14.5 million litres of milk every day. It is the most trusted and quality milk in the urban and city pockets and in areas where natural cow milk is unavailable. It is far superior to the other private brands of milk, even though it costs fewer than them. By procuring milk from farmers even in the remote areas of Tamil Nadu, it creates a livelihood for all of them. In these drought or flood situations, this milk income alone is saving a lot of farmers' families. This rise of Rs. 6 per litre is indirectly going to only pay the farmers more for each litre procured from them. It will enable the farmers to have a reasonable cost for their hard-earned supply of milk.
Aavin milk VS other milk:
Aavin milk is primarily sold mostly in Chennai where there is no possibility of cow breeding. In other parts of Tamil Nadu, including major cities like Coimbatore, Madurai, Tiruchi among others, still a lot of people buy only milk from local vendors. They bring the unprocessed milk from the nearby villages. Its cost is also comparatively higher even now with the increased rate. Also, it is the hotels and tea shops which consume more of Aavin milk than public in most parts of Tamil Nadu.
Hence this rise in Aavin milk will not affect major Tamil population and will only increase better livelihood for the millions of farmers across Tamil Nadu.