Mumbai Building Collapse 12 Died More Than 30 Trapped
Anusha Sathish (Author)
Published Date :

Jul 16, 2019 16:52 IST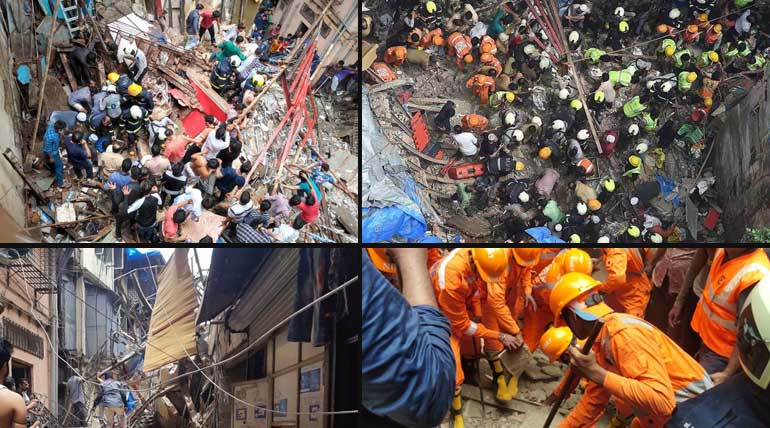 Kesarbug-the 100-year-old building collapsed
Kesarbug building in Mumbai's Dongri area collapsed around 11.30 A.M on July 16th 2019. As per the media sources, 12 people are dead, and 30 are still trapped. National Disaster Response Force team rushed to the site, and the proceedings are on.
Alongside fire tenders have also been in full swing. The Birhan Mumbai Municipal Corporation has opened a shelter at Imamwada Municipal secondary Girls school after the building collapse the Chief Public Relations Officer said.
Ambulances had to be parked 50 metres away and humans around the radius have come for rescue operations.
MHADA chairman stands neutral
The Maharashtra Housing Area Development Authority (MHADA) has given the building to a private builder for redevelopment. Had there been any delay in the process from his side, he will face the trial and will be under the anvil.
MHADA Chairman Uday Samant stands neutral stating, "If the delay is from MHADA officials, they will be scrutinized, and actions will be taken and vice versa if the private builders are at fault."
The total number of persons trapped under the debris may exceed 30 and would be 50 other sources reported. The building located in the bustling narrow lane and it was not in proper condition.
A structural audit conducted stated that the building had to evacuate for demolition. Since the property is a cessed property, BMC will not be responsible for any mishaps.
No confirmation on the death toll
Five people have been rescued successfully so far. Death toll Is not final, and the police countered stating that there was no information so far from the hospital about the number of causalities.
The adjoining buildings which were weak in a structure similar to Kesarba building are given danger sign, and the people from the premises are evacuated. The 100-year-old building owned by Maharashtra Housing and Area Development Authority (MHADA).