Mumbai Building Collapse Dongri Chaos, Confusion and Crowd Affects Rescue Mission
Vijayan Sankar (Author)
Published Date :

Jul 16, 2019 20:11 IST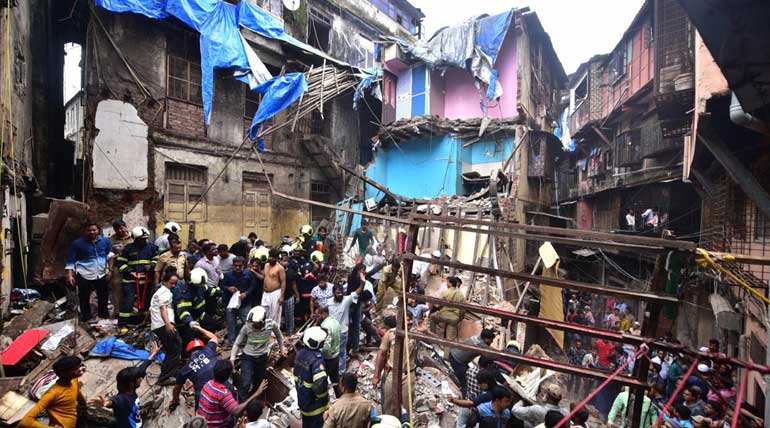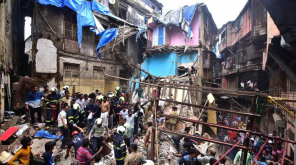 Chaos, confusion, and crowd affect the rescue operations of NDRF:
To add fuel to the fire, the curious onlookers along with the family and friends of those who are under the debris cause a lot of issues for the National Disaster Rescue Force in the rescue operations.
Even the earthmoving equipment was unable to be brought near the debris of the collapsed building. The police have now taken control over the entire area, which could help the relief work from now on.
Teary sights near the collapse of the four-storied Kausarbarg building in Dongri, Mumbai:
Huma Sheikh, a resident of the collapsed Kausarbarg building, was all tears standing near what is left out of it. When asked, she said that her mother was on her way down the building to give her vehicle keys when it caved in.
Along with her mother, her younger brother also caught in the debris of the collapsed building. She eagerly awaits with teary eyes to know about the fate of her family.
Many such people are waiting around the debris. What news they are going to get about their family and friends trapped in it is not sure until the rescue work is over.
Blame game already started but the owner of the building perished with it:
The MHADA or the Maharashtra Housing & Area Development Authority disowned the property by the housing minister. He said one Abdul Sattar Sheikh is the owner of this 100 years old building.
But, he is one of the five dead along with his daughter in law announced by the authorities. In recent years many buildings not only in Mumbai but in many major cities are collapsing leading to loss of a lot of lives.
The authorities only blame each other, and the press talks about it for a day or two. But for young girls like Huma Sheikh, it is their life and family which is at stake.
Hence, the authorities should take more care and concern in identifying such buildings which are old and in a depleted state. Also, they should vacate the inmates to save precious lives not to be lost in the future.