Mumbai Building Collapse Tearful Faces Emerge Out of the Debris After 18 Hours Only to Find Their Family Dead
Vijayan Sankar (Author)
Published Date :

Jul 18, 2019 16:44 IST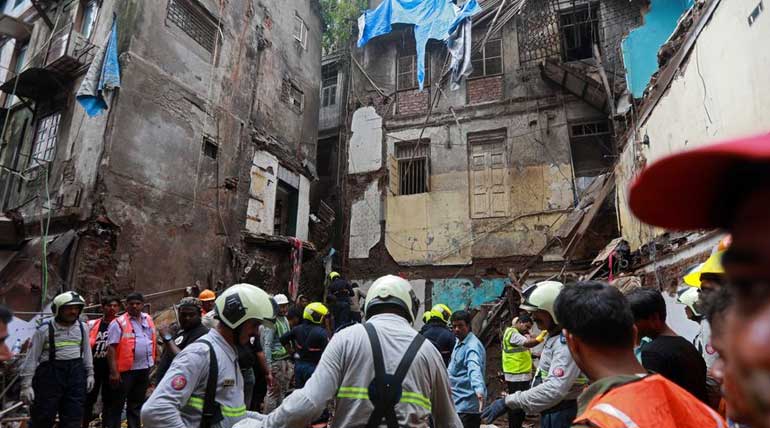 Mumbai building collapse Tearful faces emerge out of the debris after 18 hours only to find their family dead
The collapse of the 100 years old building in Dongri, Mumbai left already 14 dead and still counting.
The tearful faces coming half-dead after more than 18 hours have heart-ripping stories to tell.
The collapse of the Kausarbarg building in Dongri, Mumbai:
On the fateful Tuesday, 16th July at 11:30 AM, the 100 years old Kausarbarg building caved in with all its inmates. Young Huma Sheikh was standing outside the fateful building for her mother to bring the vehicle keys escaped.
But her mother and brother went down with the building in front of her eyes. For further details about the initial situation of the building, collapse read our article.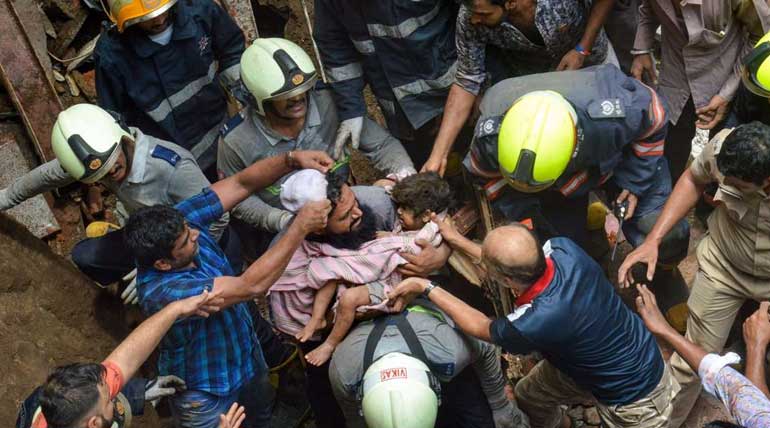 Mumbai Mirror relates a heart-moving revelation of young Alima yesterday:
Precisely at 1:30 AM yesterday, the rescue operators heard a veiled cry from the debris. It was nearly 18 hours after the collapse. On hearing the call, the rescue team cleared the debris only to find young Alima crying.
They somehow cleared the debris in the spot and rescued Alima from the debris. Being a young mother of 28 years old, she was crying uncontrollably after seeing her two young sons Shahbaz (7) and Harbaz (4) die in front of her. She was badly injured in the head, arm, and abdomen.
She was rushed to the JJ Byculla hospital where she was confirmed of having a serious life-threatening condition of Polytrauma.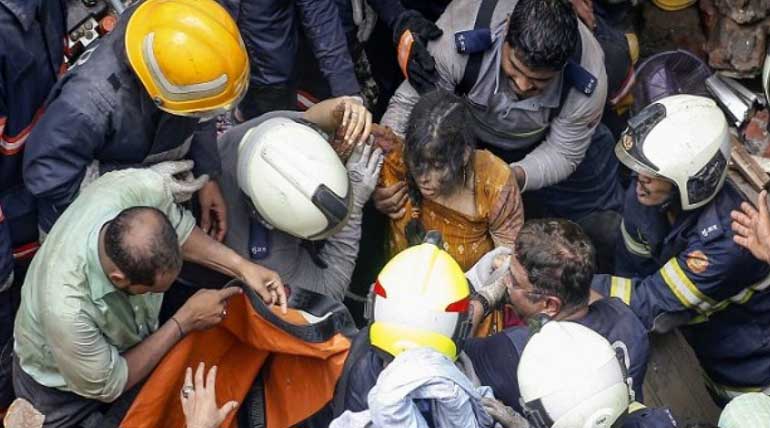 What did young people like Huma and Alima do to face such a dilemma?
Who can console Alima who was supposed to take her children back to Uttar Pradesh in a few days?
What will Huma do alone losing her only brother and mother?
All these questions loom around the minds of those seeing the debris and reading it. There are more thousands of people like these two living in dilapidated houses like Kausarbarg.
In May, the BMC or the Brihanmumbai Municipal Corporation identified 499 such dangerous buildings. Some adhered to the safety norms. But more than 317 houses remain without any effort to strengthen their buildings.
To save more of people ending up like Alima and Huma, it is time for the authorities to act swiftly to prevent such collapses in the future.