Natarajar Idol The Antique Found in Australia After 37 Years
Anusha Sathish (Author)
Published Date :

Sep 12, 2019 12:06 IST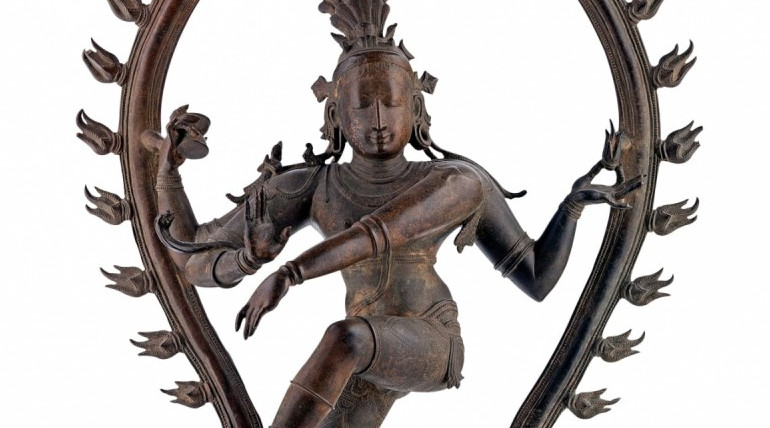 It has been 37 years since the antique Nataraja idol was stolen from Tirunelveli, Kallidaikurchi, Kulasekaram Udayar-Aramvalarthal Nayagi Amman temple. It is said that in 1982, the idol was missing and after two years, then district police officer closed the case letting out that "It cannot be found." The idol is a 700-year-old panchaloha statue weighing 100kg. It would cost around Rs 30 cr. Along with this expensive antique piece, the other two statues were also missing. Our government came to know that the statue is kept at the prestigious Art Gallery of South Australia (AGSA). Sources said that it belongs to Pandyan Era.
Because the idol theft has become pervasive, the madras high court has appointed a special idol investigation team under the leadership of retired Inspector General of Police Ponn Manickavel. Indeed, a happy moment to get back the statue, but the information was received that the statue was in Australia one year ago. But the Tamil Nadu government was showing complacency in bearing airfare for bringing it back. AGSA curator Jane Robinson has borne the cost and handed it over to the officials of Archaeological Survey of India in New Delhi. It is a little embarrassing moment or incident for TamilNadu government. The statue is being brought to Chennai through fast train on September 13th, 2019.
After the formalities get over, the idol will be installed back in the temple and kept for public worship. There was absolutely no delay or denial from the Australian authorities to hand it over to the team. We all know some religious formalities and procedures are to be followed before repositioning the statue after 37 years. The public is looking forward to it, and indeed like Athivaradhar who came after 40 years, Natarajar came to his homeland after 37 years. This installation will add on to the existing good vibrations in the temple.