Nine Shot Dead in UP Over a Land Dispute
Anusha Sathish (Author)
Published Date :

Jul 17, 2019 18:02 IST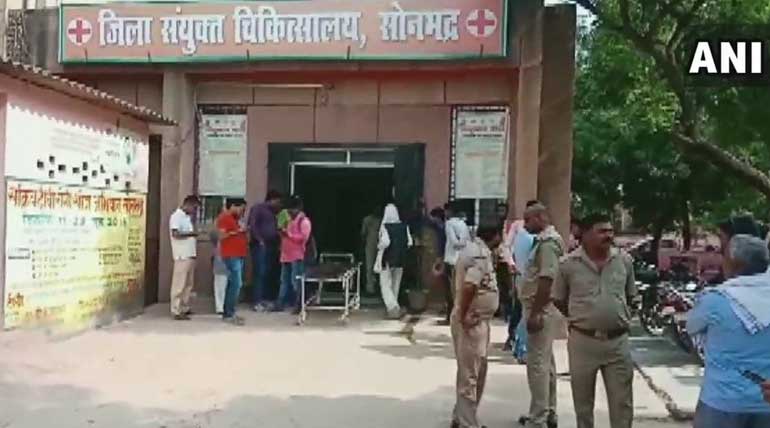 Nine people, including three women, were shot dead in a land dispute in Sonebhadra in UP. The clash broke out over land dispute and the supporters of Gram Pradhan (Village Head) opened fire at the villagers. This incident has taken place in Ubhabha village of Uttar Pradesh.
The villagers had a heated argument with gram Pradhan which infuriated the supporters of him.
They opened fire at them, which injured more than 20 people. It is said that the wounded are brought to the hospital in serious condition. Till 4 P.M, nine were brought dead to the hospital.
But the numbers are not sure, and it might exceed according to reports. "Some are injured, and some are dead who are being brought to the hospital. It is indeed panicking," said Sonebhadra district magistrate Ankit Kumar Agarwal.
The police sources said that two men were arrested so far who are the nephews of the Gram Pradhan. As per information, a few people had come to the village land which was in dispute for farming in spite of warning bells from the Gram Pradhan and his supporters.
Since the people didn't pay attention to it and walked their mind, the supporters opened fire at them. The final number of deaths could be confirmed after all the ambulances carried the victims to the hospital. The condition of Victims is critical in condition.
The director-general of police in Uttar Pradesh reported to the media that the dispute is over 90 bighas bought by the gram Pradhan from IAS officer.
When he started to work on the land, some of the villagers have confronted which led to the clash. Two men arrested were identified as Ganesh and Vimlesh nephews of gram Pradhan. Other criminals are yet to be identified.
Chief Minister Yogi Adityanath expressed his commiseration to the grieved family members. He directed DGP to specially monitor the case.