Pakistani Singer Threatens PM Modi with an Explosive Vest On.
Gokul Saravanan (Author)
Published Date :

Oct 23, 2019 15:53 IST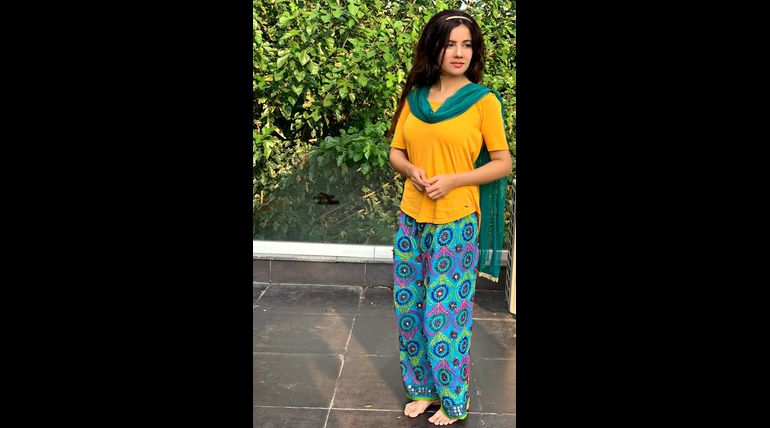 Rabi Peerzada, a Pakistan pop signer, Seems getting ready for a suicidal attack on Indian Prime Minister. On Wednesday, she has posted herself on twitter wearing a Suicide Bomb Vest to threaten Indian Prime Minister Modi upon scraping J&K's special status. This is not her first time anyway; she has done that before with some reptiles on her.
It has been just a few days since FATF highlighted Pakistan as a safe- haven for terrorist organizations. Now, it seems, Pakistan explaining how perfect the FATF was at its decision.
Rabi Pirzada pulled over twitter users from India to look at her new outfit; that exactly led to troll Pakistan as such kind of vests are traditional wears in that country."
Back in September, the pop singer made the headlines for threating Prime Minister Modi with snakes and alligators for revoking article 370 that granted special status to J and K. Her September tweet said that she would unleash those reptiles on the Indian Prime Minister. For that, She only faced the charges of Punjab Forest Department for possessing exotic animals.
Though her recent tweet was deleted as the previous one, that never left unnoticed. Many Twitter users also flagged Rabi Pirzada's tweets as hateful and deplorable speech that deserves condemnation. Her tweets have been mentioned by many to the official authorities of twitter.
This kind of hate speech seems to increase the tension on both sides, while Prime Minister Imran Khan is already fearmongering his neighboring country for scrapping Article 370.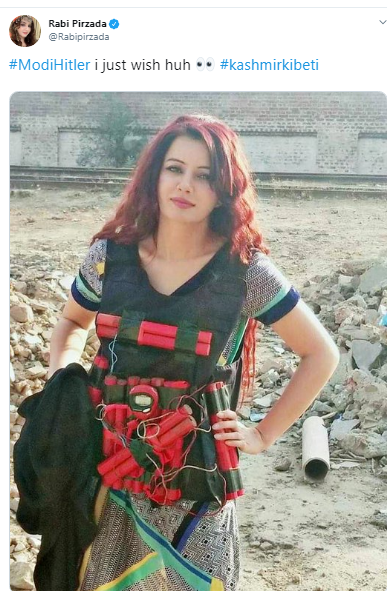 Photo Courtesy:@Rabi Pirzada