Pench Queen Collarwali Funeral Photos Going Viral With Respect
Sophia Loren (Author)
Published Date :

Jan 18, 2022 12:25 IST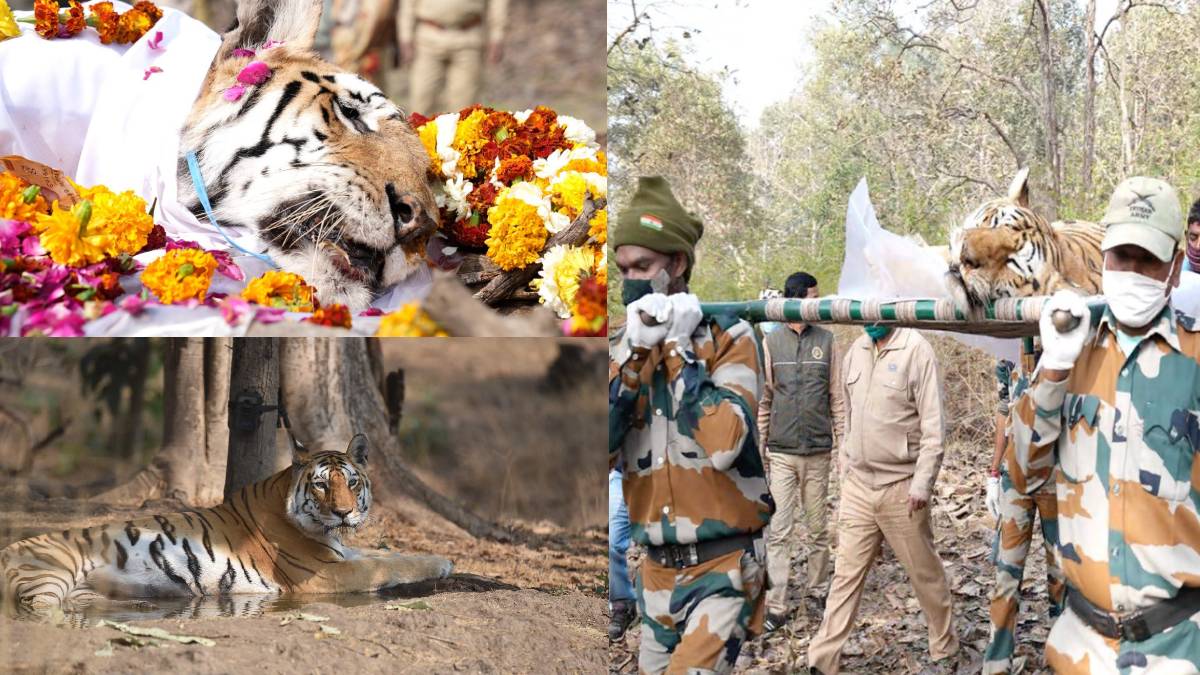 The female tiger 'Collarwali', who was said to be the queen of the Pench Tiger Reserve in the state of Madhya Pradesh, has died a day ago. The 16-year-old tiger gave birth to a total of 29 cubs in his lifetime. Of these, 25 cubs are currently alive. That's why Collarwali was hailed as the 'Super Mummy' of the Pench Tigers.
The role of the Collarwali in the Project Tiger Program is a little greater comparatively. The tigress was commonly known as T15. The neck of Collarwali was fitted with a radio collar twice. Due to that, it got the name Collarwali.
The collarwali died in the forest last Saturday evening due to old age. Wildlife photographers have expressed their condolences over the death of the tiger. Collarwali is one of the famous tigresses in the country. So far in its lifetime, it has given birth to 29 tiger cubs in 8 pregnancies. One of the most famous tigers, the Collarwali death, was hard to accept by the Tiger lovers.
Born in 2005, Collarwali was originally named T-15. It was later renamed CollarWali because of the radio collar. It was later called Big Mother. In the course of time, the Collarwali tigress was also known as "Mataram", which means a responsible mother. It is said that the name was given to it by the action of the collarwali.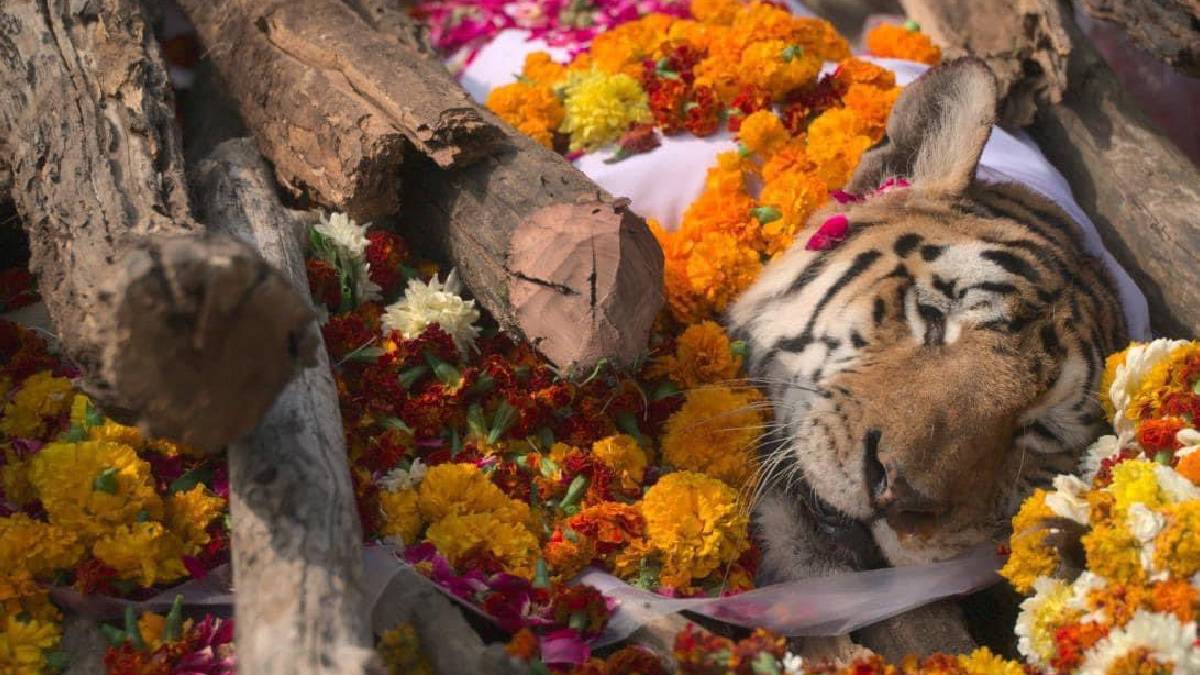 The number of visitors to the sanctuary increased after the arrival of the Collarwali tigress. The Colllarwali tigress has many special qualities that attract many naturalists. For one thing, it retained a separate part of the forest for itself and its cubs. No other animals are allowed in the area.
Sanctuary officials say the collarwali tigress's body structure, which can be quite large, is thought to be a male tiger when viewed from outside. Of the 29 cubs so far, 25 of the Collarwali tigress cubs are still alive. This is an achievement not only in India but globally.
The funeral of the Collarwali tigress was held at the sanctuary. Nature lovers, conservationists and villagers of the area all paid their respects by showering flowers. The images of the Collarwali final rituals are going viral on social media pages.