Pepper Sprays are Used on Woman Activist Who Visited Sabarimala
Vignesh Subbaian (Author)
Published Date :

Nov 26, 2019 15:27 IST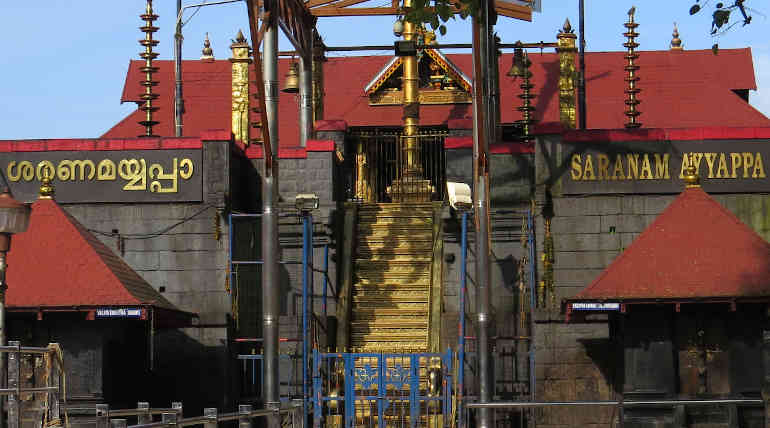 Chilli powder sprayed on Bindhu, one of the eight women trying to go to Sabarimala.
Sabarimala is back in the news with women wishing to worship Lord Ayyappa. The Supreme Court earlier this month has referred the appeal of allowing women in Sabarimala to a seven-judge bench. But last year's order of allowing women of menstrual age to worship Ayyappa has created a lot of ruckus in Sabarimala.
This year also eight women are ready now in Kochi asking for police permission to go to Sabarimala. Chilli powder was sprayed on Bindhu right outside the Kochi police commissioner office by members of Iyyappa Karma Samithi members.
Trupti Desai, a social activist with five women from Maharashtra, came to Kochi airport today. They were joined by Bindhu and Ammani, the two other women who tried to go to Sabarimala last year also. They went to the Aluva SP of police to ask for police protection. They were taken to Kochi police commissioner's office.
While Bindhu came out of the office, one member of the Iyyappa Karma Samithi sprayed Chilli powder on her. There was also a heated argument between the women and the members. Police intervened and took the two women to a safe place.
Trupti Desai, along with five Maharashtra women, is now going to Pamba. She said she would go to Sabarimala with or without police protection. Similarly, Rehana Fathima, who created much ruckus in Sabarimala, has also asked for police permission this year to go to Sabarimala. But the police have denied permission not to create a situation like last year.