PGIMER Doctors Reattach the Patiala Cop's Chopped Hand
Gokul Saravanan (Author)
Published Date :

Apr 13, 2020 11:26 IST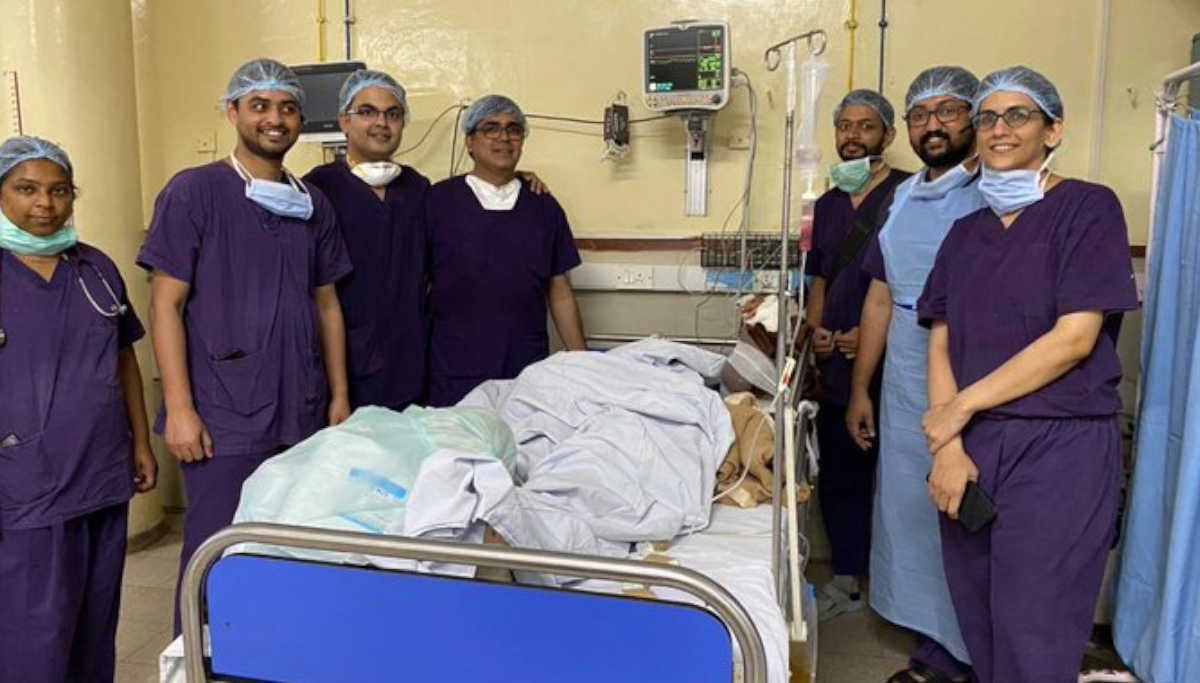 Doctors Re-attach the Patiala Cop's Chopped Hand:
A team of doctors has successfully re-implanted the chopped wrist of the Patial cop whose wrist was chopped by a group of assailants on Sunday. A team of doctors in Chandigarh headed by Prof. Ramesh Sharma has done a great job by fixing the wrist back again after an unfortunate event in Punjab.
A group of Nihangs attacked ASI Hrjeet Singh along with ASI Raj Singh and SHO Shadar Bikar Singh on Sunday. Around five Nihangs, the armed warrior clan people of Sikhs were stopped near a vegetable market in Mandi. The group allegedly attacked the officials who asked them to show their curfew passes. In that brutal attack, ASI Harjeet Singh's left wrist was chopped off, and another two officials survived with minor injuries.
Soon Harjeet Singh was rushed to the Rajindra hospital and later to Post Graduate Institute of Medical Education & Research, Chandigarh, where the doctors successfully joined his wrist back to his hand.
Prof. Ramesh Sharma headed the surgery that lasted for almost 8 hours. The professor said that the doctors were able to re-attach the hand as it was still warm then. According to the statement by the professor, they repaired the nerves, tendons, bones, veins, and arteries and stitched the wrist together with the hand. The ASI will be maintained in observation for another couple of days as per the surgery team.
Patiala police have, soon to react on the incident, arrested the Nihangs who took refuge in a Gurudwara. The police arrested seven Nihangs with the help of local sarpanch.