CCTV Camera Staff at Railways Prove Their Dexterity in Identifying Pickpocketers
Anusha Sathish (Author)
Published Date :

Oct 15, 2019 13:34 IST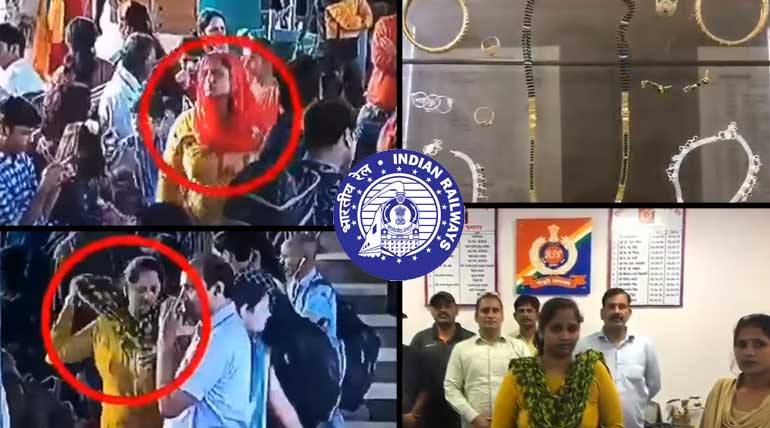 CCTV camera staff at Railways prove their dexterity in identifying pickpocketers: People across the state were blaming railways for not having enough CCTV cameras to monitor the activities. Lacking proper infrastructure in public places costs many things, even the life of a person at times.
Dating back to 2016, Nungambakkam railway station, when spelt gave a shudder to everybody for the station, has costed a life of a techie Swathi from Infosys.
CCTV camera recordings were immediately played but were unable to identify the blurred image of the person. Later with the help of the image and other sources, the assailant Ramkumar has been identified and jailed.
The series of incidents like this are indictments of our society but these have paved the way for the right infrastructure being built up in public places. Thanks to the government for taking action steps.
Railways has proved its credibility, though very late and designed a way to safely commute in the train. The pickpocketers do not look so and they get crowded amongst passengers aiming for the right prey.
After unzipping and stealing, the pickpocketer gets back and shows "no emotion face" and leaves the platform. A similar kind of activity is recorded in one of the railway stations, and the woman was rightly identified. The woman played the same trick two days consecutively and got caught by the officials.
The officials recovered all the jewelry and money valued approximately Rs 2.5 lakhs. These kinds of activities are becoming very common but the right technology, when deployed will zero out the consequences. Not only in railway stations, the same level of service is expected in all public places with appropriate service levels.
Widespread apathy amongst the fellow public has become the trump card for the criminals. Gone are the days where we see attributes like empathy and sympathy in the people. Only the technology could save the public nowadays and quash such as filthy activities.