President Donald Trump's Visit to India: What Happened So far?
Vignesh Subbaian (Author)
Published Date :

Feb 25, 2020 10:04 IST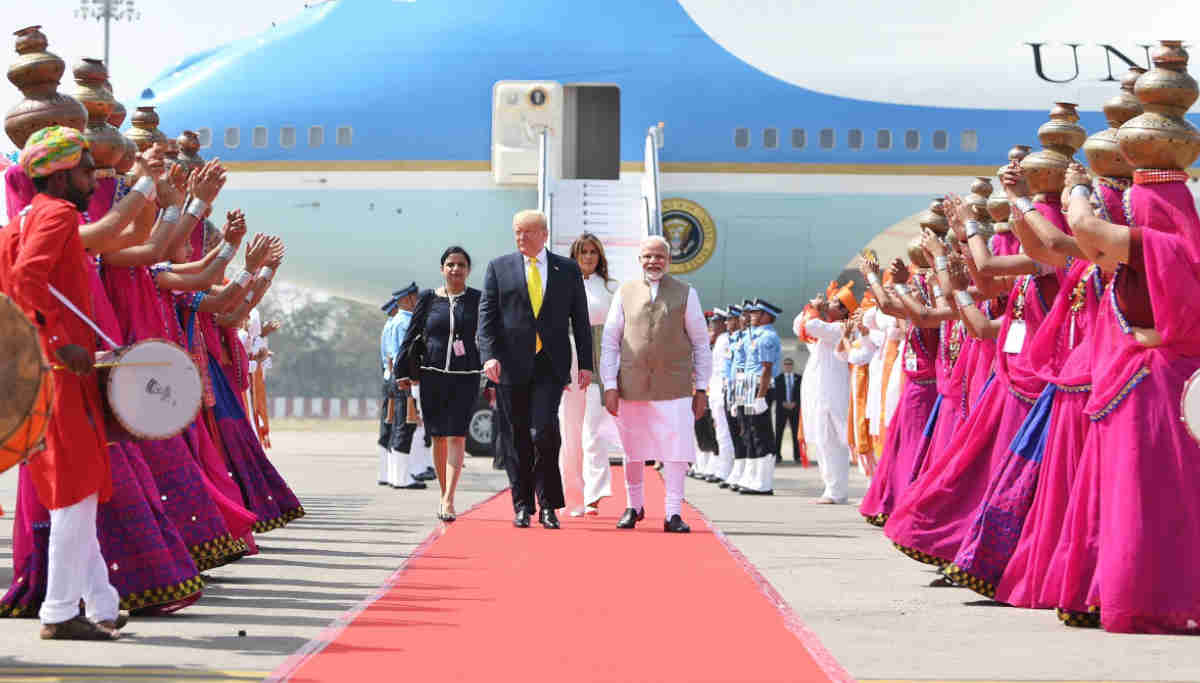 All facts after Air Force One landed in Ahmadabad with President Trump.
As Air Force One touched Ahmedabad airport yesterday, February 24, noon. Prime Minister Modi tweeted that Potus has arrived. As usual, Modi gave his famous big hug to President Trump as he stepped down from the Air Force One along with his wife, daughter, and son in law.
The much expected and publicized Namasthe Trump event, in return to prime minister Modi's Howdy Modi held in America, kick-started in the Sardar Vallabhai stadium to an official audience of around one lakh. Taj Mahal was the next destination before reaching Delhi for the night for Trump. All eyes are on today, February 25, for the official talks between the two country heads to sign bilateral MOUs, among others.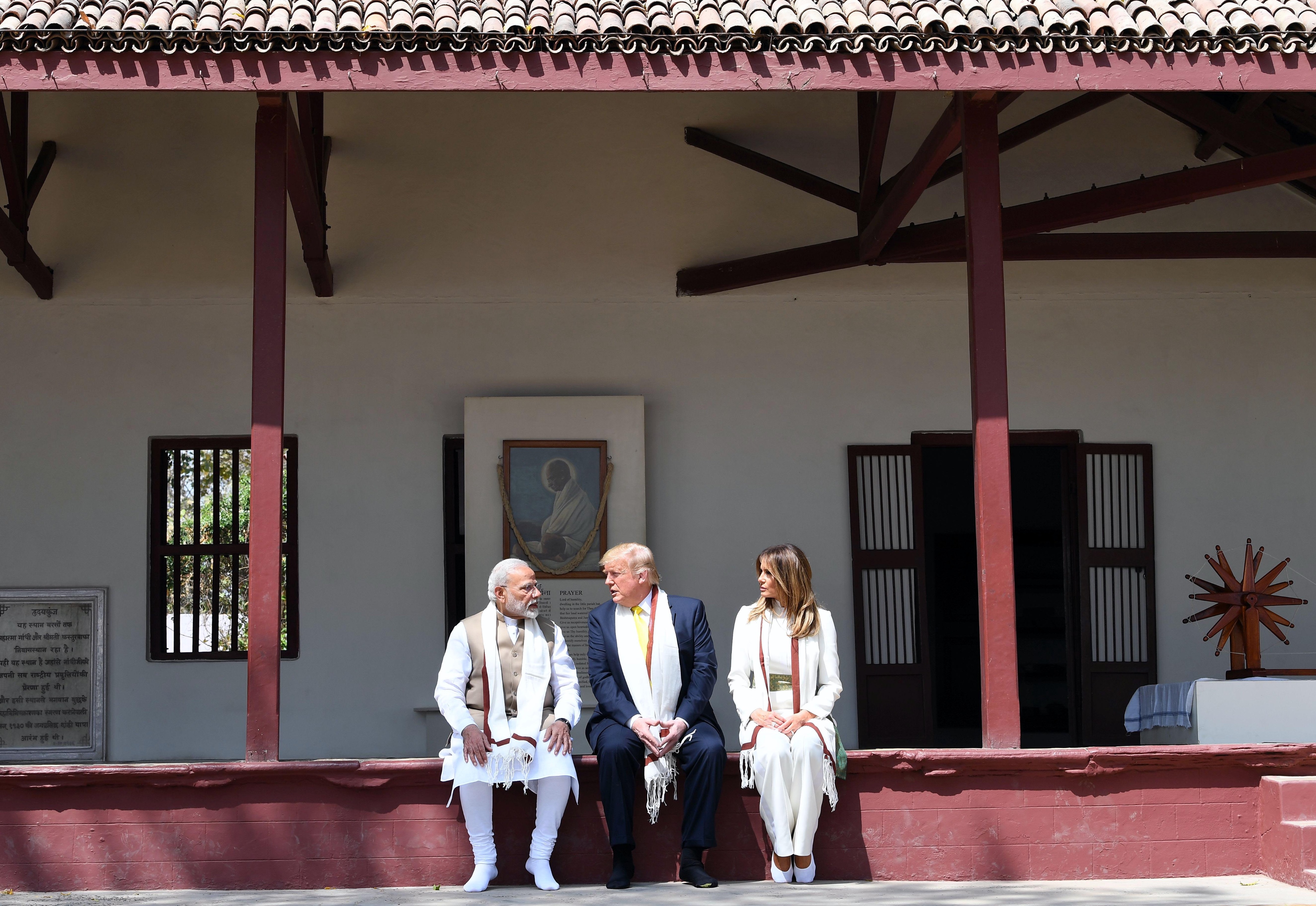 The long and most expected visit of President Trump's India tour of 35 hours started with a journey to the newly built, with a cost of 700 crores, world's largest cricket stadium. To the official report of around 1 lakh audience, Trump and Modi were all praise for each other. Trump, in his 27 minutes speech, said that Modi from Chai Wala has risen as a great leader and a tough negotiator. Modi, in his return speech, equally praised Trump.
Apart from praising Modi, Trump's speech was about many things that are close to the Indian people including
Both in America and India, people strive for a higher purpose for reaching their full potential and perfection to give glory to God.
He quoted Swami Vivekananda's words of being free after seeing God in all humans.
India is the country with people to cheer the most prominent cricketers like Sachin and Kohli.
He hailed the Bollywood film industry of making more than 2000 films every year.
He was all praise for the classic Sholay and the stylish DDLJ Hindi movies and about their music, bhangra, songs, and others.
He praised India for embracing freedom, liberty, individual rights of millions of Muslims, Hindus, Sikhs, Jains, Christians, Buddhists, Jews, and others side by side.
He praised India's rise as an example of a tolerant, democratic, peaceful, and free country.
He concluded that India is a country where people claim to power by setting the people free to chase their dreams, unlike countries where coming to power is by coercion, intimidation, and aggression.
President Trump's next stop was at Sabarmati Ashram in Ahmadabad. Trump was briefed about the father of our nation Gandhi. And, about the importance of his spinning wheel known as chakra, which stands as a symbol of self-reliance. Trump thanked Modi for that visit in the visitor's book. Trump was gifted with Gandhi's famous three monkey statue, along with the latest edition of Gandhi's biography book.
Taj Mahal was revamped well to receive Trump, and the first lady Melania Trump, to enjoy the symbol of love. Trump hailed the 17th-century Mughal era mausoleum as a timeless testament and the beauty of Indian culture. The first family spent more than an hour in the Taj Mahal and taking the customary pictures before one of the Seven Wonders of the World. Before leaving, Trump wrote in the visitors' book that the Taj Mahal inspires awe, a timeless testament to the rich and diverse beauty of Indian culture. Thank You, India.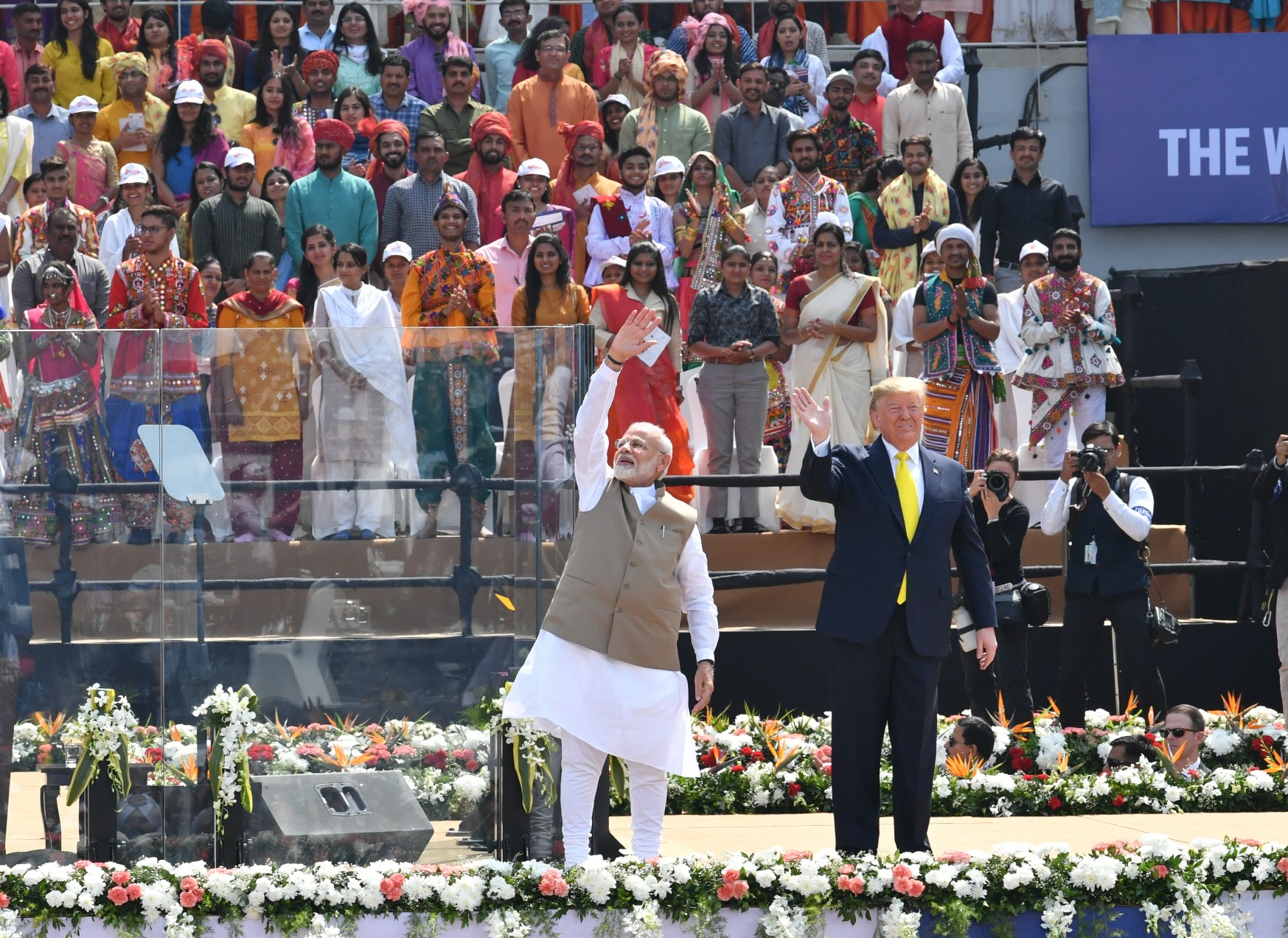 In the evening, Trump reached Delhi's Palam airport to rest for the night. After a great show of strength and praise for India and Modi, Trump will be more official today, February 25, before leaving India in the evening. The critical events for President Trump today in Delhi includes
President Trump and the first lady Melania Trump will be given a ceremonial welcome in the morning at the forecourt of the Rashtrapati Bhavan.
Next, the Trumps will pay homage to Mahatma Gandhi at Rajghat.
Trump and Modi will sit in for restricted and delegation-level talks at Hyderabad House.
In the afternoon, Trump will attend many private events in the US embassy and will meet many industry representatives.
The first lady is to participate in a school function to promote education among the Delhi kids.
As the last event of his visit, President Trump, in the evening, will meet President Ram Nath Kovind and complete his trip with a grand banquet only for select guests at the Rashtrapathi Bhavan.
Right after the grand banquet, the President will board the Air Force One to his way back to America.