President Ramnath Kovind rejects the mercy plea of the convict Mukesh in Nirbhaya's Case
Anusha Sathish (Author)
Published Date :

Jan 17, 2020 22:59 IST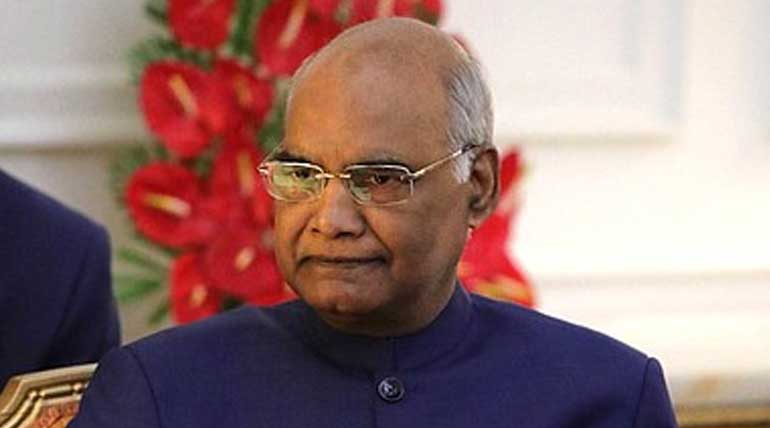 President Ramnath Kovind rejects the mercy plea of the convict Mukesh in Nirbhaya's Case
The parents of Nirbhaya could not forget the dawn of January 17, where the four convicts who assaulted their beloved daughter leading to her death, have exhausted the legal options to survive of prolong the date of sentence. The last resort of getting mercy plea from the President Ramnath Kovind also has gone in vain.
It was a massive reprieve to Nirbhaya's parents for the past eight years that the convicts were given options continuously to survive. Since 2013, in one or the other way the convicts are finding loopholes to escape. In the midst of all these things, the judgment has come stating January 22 being the date of execution.
Mukesh Singh, one of the convicts, looked forward to the President's mercy, and the Ministry of Home Affairs has forwarded the petition to the President recommending its rejection.
The blame game politics were running between the two parties AAP and BJP that the execution is delayed, the judgement is delayed etc. All four convicts have been moved to Jail 3 where the execution is scheduled to happen.
Upon the mercy plea filed by one of the convicts, the Delhi Government has told that the execution date needs to be reversed. But the Delhi High Court has refused to put a stay on the death warrant of Nirbhaya's rapists stating these strategic gimmicks should not be given value.
The case was on six convicts who raped a paramedic student Nirbhaya and threw her out of the bus along with her male friend. She has been admitted with injuries and subsequently died. Out of 6, one was a juvenile and was given three-year jail sentence and got acquitted in 2015.
One more has hanged himself in jail. The remaining four have been given the death sentence. The four convicts Vinay Sharma (26), Mukesh Kumar (32), Akshay Kumar Singh (32) and Pawan Gupta (25) are to be executed on January 22 at 7 A.M in Tihar jail.
The execution date is the much-awaited one across the country, and after the Hyderabad Victim encounter, this should be implemented, drawing justice to women in the country.