Rahul Gandhi was arrested while on a march to Hathras in Uttar Pradesh.
Sakthi Venkat (Author)
Published Date :

Oct 01, 2020 16:58 IST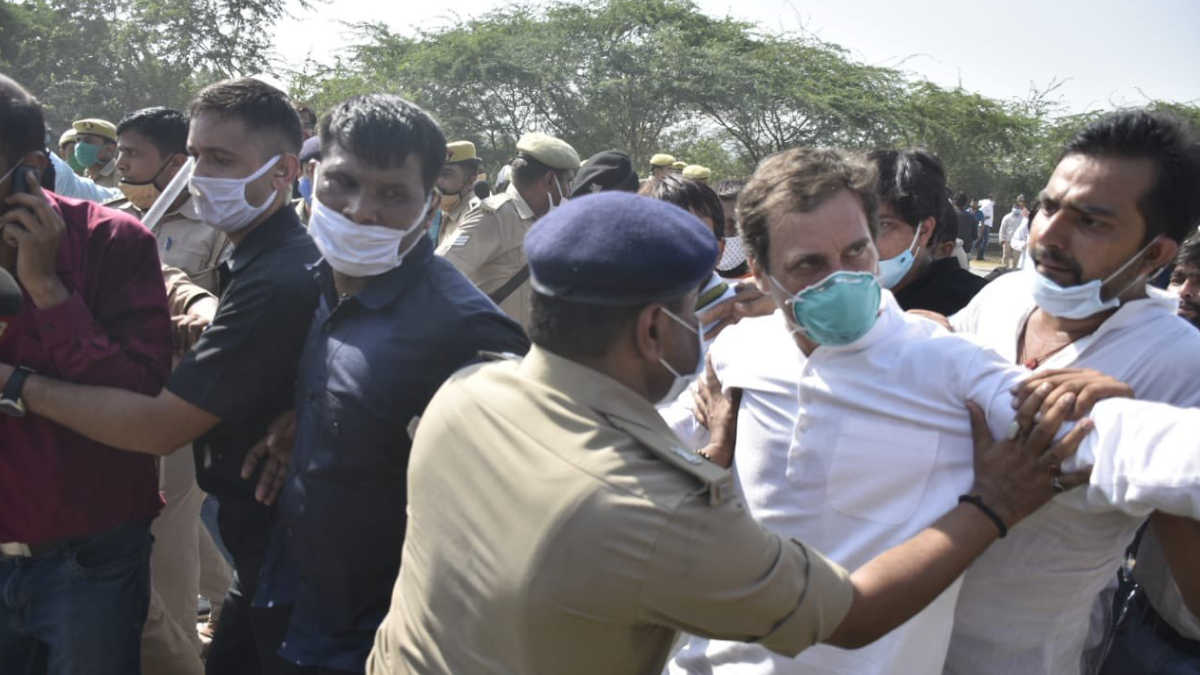 Rahul Gandhi was arrested while visiting the family of a woman who was molested by a gang in UP. 19 tear old Manisha Valmiki was gang-raped by some monsters and died yesterday. Many celebrities are voicing for justice to the girl and the family.
Rahul Gandhi and Priyanka Gandhi Vadra were driving to Hathras in a convoy when they were stopped in Noida near Delhi. Thus they started marching 142 km to the destination. They both got off their car and started walking with Congress workers. Shortly, UP policemen blocked their path and tried to stop them. Congress leader Rahul Gandhi was pushed and fall off on the ground in a skirmish with the UP police.
Video clippings show MP being pushed and jostled while he is trying to resist the police. he seen falling on the ground and Other Congress leaders helping him up. Priyanka Gandhi pushed and there were attempts to throw her to the ground. Rahul Gandhi was arrested under section 188 for violating the government rule. Police have elucidated that Rahul and Priyanka Gandhi are restricted under the Prevention of Epidemiology Act.