Ramireddy's Youtube obsession becomes a threat to society
Anusha Sathish (Author)
Published Date :

Aug 11, 2019 19:33 IST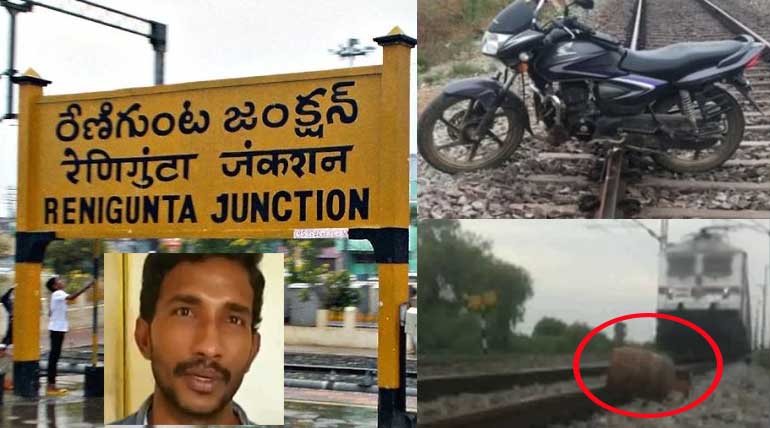 The Social Media platform is the base for likes and shares. It has started off jovially, but people have become so obsessed with the same. Now it has become a habitual trend to check who gets more likes and for which posts? People try to replicate the same. This is one such incident that happened today in Renigunta. A software professional hailing from Yerpedu in Chittoor district is regularly posting dangerous videos to gather likes by means of which he plans to count on youtube for earning.
The person named Ramireddy, who completed B.Tech has got placed in a software company. He sensed youtube the best place to earn, but unless he does something out of the box, it is not feasible. He thought laterally and started posting dangerous videos like placing a chicken in the rails, doll in the rails and gas cylinder and bike in rails. Ramireddy shot the same from a distant place and posted it. Though it accumulated likes and shares, soon the videos have been noticed by the police. Sensing the threat, police arrested him and inquiry is in process
Media obsession is becoming a prevalent issue, and millennials and Generation Z are becoming the victims. Not an antagonist to media, there are YouTubers who generate decent content and earn their living. Madan Gowri is one of the channels to highlight. Whatever you post on social media, it becomes viral. Hence it has to be used constructively. But the young population does not have patience and is Like and Share centric, which has become a serious threat to society. There are Ramireddys who are widespread, and unless one senses the danger, nothing can be averted. Ramireddy has posted more than 43 videos and hope more will be revealed soon.