Rapido Bike Taxi Gets Relief From Madras High Court Todays Judgement
Vijayan Sankar (Author)
Published Date :

Aug 02, 2019 13:58 IST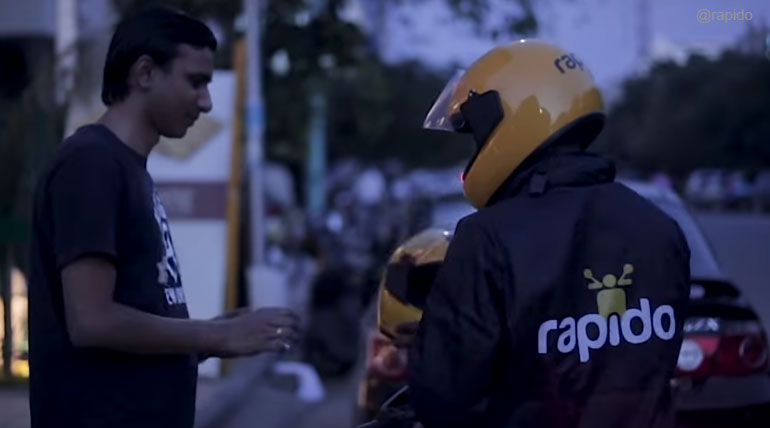 Rapido bike taxi gets relief from Madras High Court.
A novel idea to help stranded people anywhere in the cities by Rapido bike taxi got relief from Madras High Court announcement. The interim stay of the Chennai police order to remove Rapido apps from Google and Apple play stores is welcomed by many in Chennai and other 40 cities of India.
What is Rapido bike taxi?
Rapido Bike Taxi starts the new generation of transport for anyone in cities. It provides intra-city for anyone anytime at affordable rates. The popularity of Rapido Bike Taxi can be known from its two million happy customers across India. Also, it has more than ten million riders and one lakh plus captains or drivers registered on its app.
Rapido started with an initial investment of 750,000 dollars collected from big wigs like the Chairman of Hero Corp and director of Google. It is functioning from 2017, and only in recent months it has reached many small cities and increased its riders to 10 plus lakhs.
Why the stay order from Madras High court for Rapido yesterday?
The Chennai police, stating the Motor Vehicles Act 1989 of not to use motorbikes for commercial purpose, wanted the Google and Apple to remove the Rapido app from their play stores. Against the said order, Rapido filed a petition against it. The Madras High court on hearing the contention of the Rapido advocate pronounced the interim stay. Also, it ordered it to continue till the Tamil Nadu Government specifies guidelines for such a bike service.
The Rapido advocate contends that there are no specifications in the Motor Vehicle Act, 1989 to stop using the bike for commercial purpose. The court also wanted the Commissioner of Chennai police to file a reply within two weeks and adjourned the case.
Rapido bike taxi is a boon to the stranded people on the city roads. Just with two clicks on their smartphone, anyone can get a driver to take them to any place within the city at affordable rates. Many people widely welcome it due to the high rates of call taxis, autos, and other transports facilities. Also in the rush time, the traffic is huge, and only a bike ride will help them to get to their destinations in time.
The High Court order not only gives reprieve to Raprido but to its millions of users all over India.